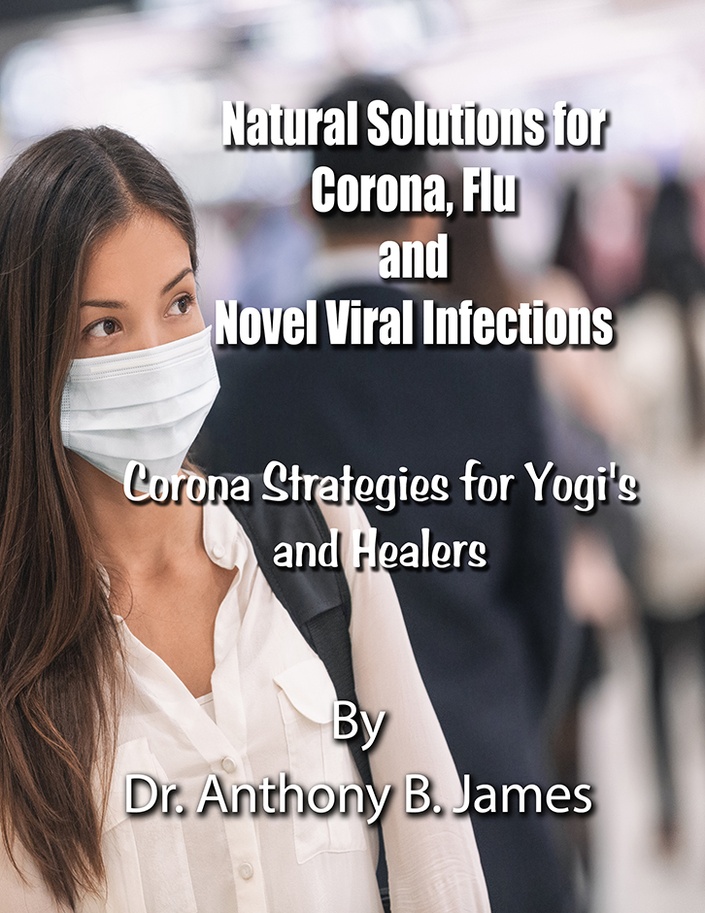 Natural Solutions for Corona, Flu and Novel Viral Infections
Corona Strategies for Yogi's and Healers Updated May 3, 2022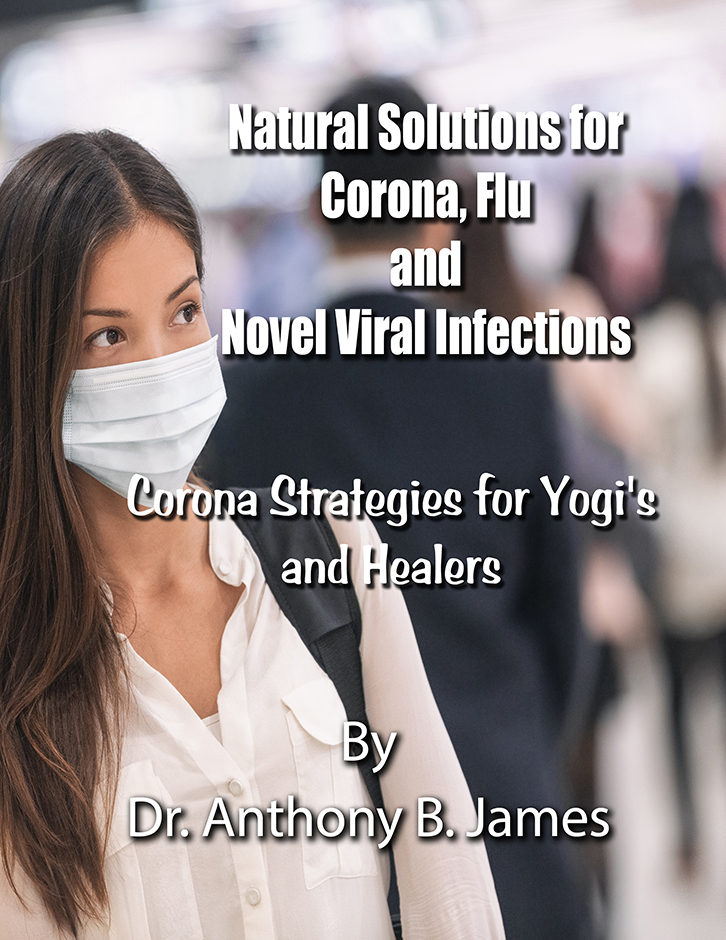 Course Updated 05/29/2023

Please Note: As of the date of this publication, there is NO clinically proven cure for Covid-19 as per WHO and/or US NIH/ CDC/ FDA or other public health agencies. From the point of conventional Allopathic treatment guidelines in the US mainly, it is considered endurable but not curable. Let's state again as clearly as I can, according to US Medical and Public Health authorities, "officially" there are NO cures for Corona infection.
Most Important Note! As of 07/ 21/2021, The CDC has Officially stated the RT-PCR "test" have been determined NOT to be able to determine the SARS-COV-2 Case or infection! CDC States categorically that the PCR test can not distinguish between common viruses such as Cols or common Flu and Cov-19!! /2021/07-21-2021...
This is especially significant as ALL lockdowns, masks, Quarantines, Travel restrictions, Business closures, and promoted fear are based on the PCR test!

Of course, this is due entirely to HOW they define "Corona"! Of course, if everything is defined as Corona, then there will never be a cure. Get it?

The information in this course is particularly appropriate for ministers, healers, and medicine people to use for themselves and the benefit of the spiritual communities they serve. The primary strategy we recommend is to Pray and work on your inner spiritual and emotional life. Epidemics and illness are always considered in Spiritually based Natural Medicine as opportunities for us to work on ourselves.
However, we can discuss freely how to prevent exposure, reduce exposure and build personal health, wellness, and functioning health and "immune system" in such a way as to mediate and or reduce the damage that any such or similar infection might cause!

The information and suggested strategies for specifically addressing or treating a Corona or Covid-19 infection or any other type of Flu or virus are pretty much the same. You do not have to learn entirely new strategies for this new threat. Just the opposite... learn everything you can and prepare! Learn what you can for sure, and do not take these new mutated viral illnesses lightly.
What is in this course?
This course contains six Sections, 59 Lessons, 88 videos, 4 MP3s, 27 PDFs, and two workbooks on the Beck protocol as downloadable PDFs . Additionally, it has now expanded to include many PDFs and research papers from a wide variety of sources, including international sources as well. Altogether there are over 100 hrs. of professional lectures by medical and scientific experts, including myself, and over 10,000 words of valuable and informative content. I knew Dr. Beck personally while he was still teaching his protocol, and I consider him one of my most influential and helpful professors. The protocol for healing will also bless you he so generously shared with the world.
Additional Note: The Censorship of ANY form of alternative expression or opinion of issues surrounding is ongoing and, in fact, escalating! Any opinion, any scientist, physician, doctor, or researcher who tries to publish publicly ANY information which does not "parrot" the "Official" and changing narratives of the HHS, CDC, "Fauci," Bill Gates, WHO, etc., is being taken down from social media, banned and or "flagged" as fake news or worse... regardless of whether it is a fact or not. This means that some of the original sources I have referenced in this course may have been taken down, censured, or otherwise "disappeared." Please note as of today (05/ 03/ 2022 I am continuing to find reliable sources, including myself!
Suppose links are taken down by Google, Facebook, Instagram, Twitter, Youtube, etc., or issued "cease and desist" orders from the FDA (a different form of censorship). In that case, I am working to replace them with materials I store privately on servers I own or control. If you find a broken link or banned content, please let me know, and I will try to replace it with an alternate source!

Please do not continue with this course unless you are an adult of competent mental status and the ability to make informed decisions and take full responsibility for researching what might be controversial topics and taking complete responsibility for your health and well-being.

Important Note, Disclaimer, and Informed Consent: The Food and Drug Administrationlineot evaluated the contents of this e-course/online course. Information conveyed herein is from sources deemed accurate and reliable, but no guarantee can be made regarding the accuracy and reliability thereof. The author, Anthony B. James, is a Monastic Physician, Ayurveda and Native American Medicine Man, Ordained Minister, and natural health journalist with over 40 years of experience writing professionally about sacred, spiritual, and ministry-related religious therapeutics/ natural health topics. Nothing stated in this online course should be construed as prescriptive in nature, nor is any part of this online course meant to be considered a substitute for professional medical advice. Nothing reported herein is intended to diagnose, treat, cure, or prevent any disease. The author says what he has learned during the past 30 years of religious therapeutics and indigenous traditional natural sacred medicine research into the best ways to support wellness, health, and healing of the Spirit, Mind, and Body. Therefore, the presented information and data should be considered for informational purposes only and cautiously approached.
All critical healthcare decisions should be made under the guidance and direction of a legitimate, knowledgeable, and experienced healthcare professional. Readers are solely responsible for their choices. Readers should verify for themselves, and to their own satisfaction, from other scholarly sources such as their doctor and or personal minister/ medicine person (NAIC Tribal Organization: Ordained Medicine Practitioner or Minister), the accuracy and reliability of all reports, ideas, conclusions, comments, and opinions stated herein. The author and publisher disclaim responsibility or liability for any loss or hardship incurred due to the use or application of any information included in this LearnThaiYoga online course.
CLICK HERE for the NAIC Letter of Religious Attestation Packet to maintain or establish your medical rights for yourself, your family, and your clients.

Your Instructor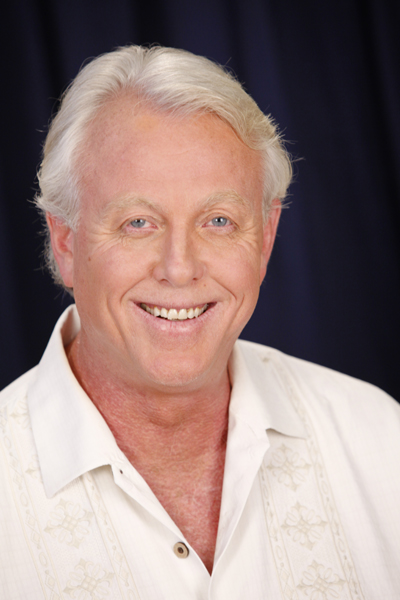 Prof. Anthony B. James MSc.(Clinical Herbology), DNM(C), ND(T), MD(AM), DOM(Acu), DPHC(h.c.), Ph.D. (IM), Ph.D. (Hospitaller Medicine h.c.), DMM, RAAP, UTTS, MSGR./CHEV., Ordained Native Monsignor-Native Bishop, Eastern Orthodox Catholic Church of the East in Brazil, Dean, Professor, Director of Education and Traditional Medicine AAPNA.Advisory Board Member
Professor- Teacher, Physician, Registered Ayurveda Doctor (Vidya), Chriistian Minister, Healer, Therapist... Florida, USA
Anthony B. James was one of the first Westerners ever recognized in Thailand as an authentic Thai Traditional Medicine teacher and Ajahn or professor; where his work is known and honored throughout the country by the Royal Thai Gov't Ministries of Thai Traditional Medicine, Thai Department of Commerce and Tourism Authority of Thailand (TOT- Friend of Thailand Awardee recipient), Wat Po Association of Thai Traditional Medical Schools registered AJAHN (Ajahn)/ Professor of Thai Traditional Medicine. He is a teacher of Thai Ayurveda, Classical Indian Ayurveda, Yoga, and Vedic astrology (Thai Korosot Astrology), who shows how Yoga and Vedic systems of knowledge interface for optimizing our human potential.

A.A.P.N.A. Advisory Board Member and Registered Ayurvedic Doctor R.A.D. (A.A.P.N.A.) practicing Ayurveda Medicine and therapy for over 39 years. His books include "Ayurveda of Thailand- The A.A.P.N.A. Veda Vyasa Award Recipient for 2017", "Ayurveda and Thai Yoga, Religious Therapeutics Theory and Practice," as several Telly Award-winning Video Documentaries on Thai Traditional Medicine and Thai Yoga Therapy. He is currently the director of the N.A.I.C.: American College of Natural Medicine, A.C.N.M.School of Ayurveda Medicine and Thai Yoga Center, Staff and Faculty for Oriental Medicine Doctoral program of the PanAmerican School of Natural Medicine- Nevis West Indies, and on the editorial board for the magazine "International Journal of Complimentary and Alternative Medicine."
Dr. James has a forty-year background in natural healing, including the systems of Native American Medicine, Thai Ayurveda, Classical Indian Ayurveda, Chinese Medicine, Western Herbalism, and Vedic Astrology. He has an M.D.(AM) degree, Board Certified Naturopathic Degree, two doctoral degrees in Natural Medicine, an O.M.D. (Acupuncture), and a doctorate/Ph.D. in Indigenous Medicine and Monastic Medicine. Dr. James also holds a Masters's in Clinical Herbology and has taught herbal medicine for several years. He is the dean of the A.C.N.M.: American College of Natural Medicine, the School of Ayurveda Medicine, and the Thai Yoga Center schools and programs. Dr. James is the author of numerous books, articles, and hundreds of educational videos focused on Ayurveda and related topics. For many years, he has presented seminars and at national and international medical conferences, including A.A.P.N.A.

In addition to his interest and research into his family's Native American Religious and medical heritage, Dr. James is an ordained priest and Monsignor of the Sacred Medical Order of The Church of Hope (S.M.O.CH./ S.M.O.K.H.). The Church of Hope is a unique and sacred ministry of monastic medicine, sanctified healing, ecclesiastical medicine, holistic medicine, and indigenous medicines as part of religious doctrine, where he is working to integrate Ayurveda and Complimentary Medicine into the Monastic Medical Tradition of the church.
In September 2016, Ajahn James published a comprehensive textbook titled "Ayurveda of Thailand: Indigenous Traditional Thai Medicine and Yoga Therapy, "Meta Journal Press. This new book details Ayurveda's authentic history and genuine practices, philosophy, and religious therapeutics in Thailand.
November 30th. 2009, Ajahn, Dr. Anthony James receives LifeTime Membership Recognition with the Union of Thai Traditional Medicine Society (U.T.T.S.). The award was presented by Mr. Aram Amaradit (Dr. Amratisha), Member of Parliament of Surin Province, Chairman of the Committee on Public Health, President, and founder: Of the Union of Thai Traditional Medicine Society, Ministry on Public Health, Thailand. U.T.T.S. Life Time recognition (Thai Traditional Medicine/ Thai Traditional Massage) credentials #520121896. The credentials were issued in the offices of The Union of Thai Traditional Medicine Society, Ministry of Public Health, Nonthaburi, Thailand.
Ajahn, Dr. James studied under the former Grandmaster Ajahn Sintorn Chaichagun at the Shivagakomarpaj Traditional Medicine Hospital in Chiang Mai, Thailand, from 1988 to 1995. He maintained a working relationship with his mentor in the Northern style, Grand Master Sintorn, and "The Old Medicine Hospital" until Grand Master Sintorn's passing in 2005.
Ajahn, Dr. James was the original founder and chief Teacher for the International Thai Therapists Association 1992-2012, to fairly represent the traditional Thai Yoga and Thai Massage practiced primarily in the US. Dr. James specializes in Native American Medicine, Thai medical theory, Asian history, Ayurveda, and Theravada Buddhism. In 2006, he was granted Ajahn/ professor and Master Thai Traditional Medicine: Thai Yoga/ Thai Massage Teacher status through the Anantasuk system (Hua Hin Thailand), recognized by the Wat Po Association. The Wangklaikangwon Industrial College Dean and Educational Director, Dr. Surasak Srinoi, presented the award.
Frequently Asked Questions
When does the course start and finish?
The course starts now and never ends! It is a completely self-paced online course - you decide when you start and when you finish.
How long do I have access to the course?
How does lifetime access sound? After enrolling, you have unlimited access to this course for as long as you like - across any and all devices you own.
What if I am unhappy with the course?
We would never want you to be unhappy! If you are unsatisfied with your purchase, contact us in the first 30 days and we will give you a full refund.
This course is closed for enrollment.