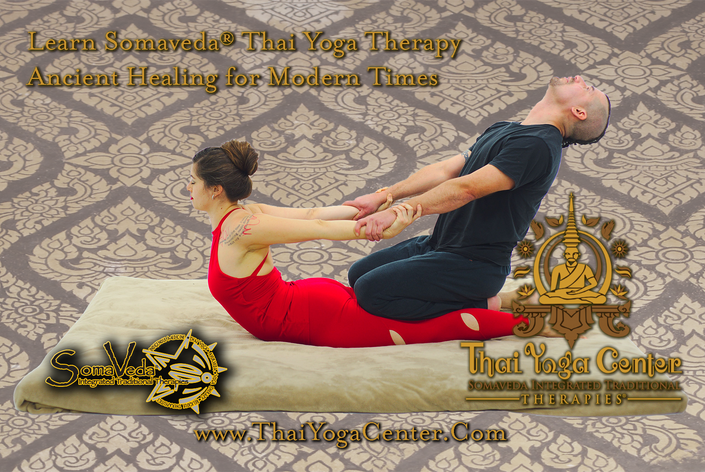 Learn How To Jump Start your Healing Practice and Improve your Income!
Save your hands! Expand your Therapeutic capacity. Make a fabulous income! All Inclusive Monthly Subscription Program!
Watch Promo
Learn How You can Jump Start your Health and Healing Practice and Improve your Income!

Updated November 22nd. 2022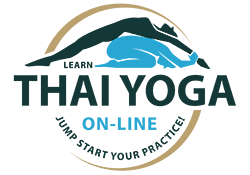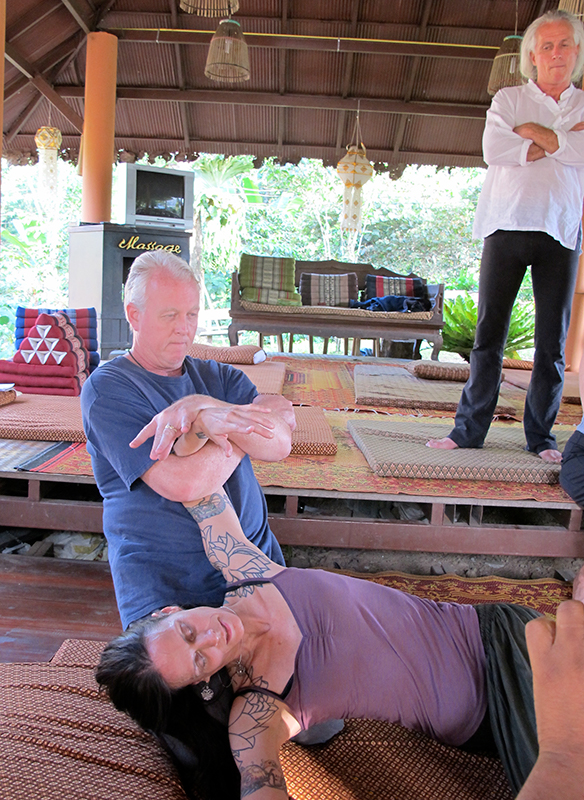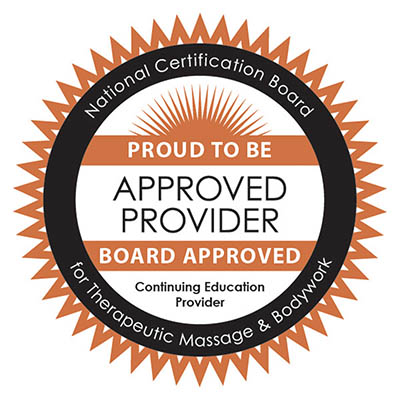 No cost NCBTMB CE Courses! That's right. Register now and in addition to all of the hundreds of hours of expert instruction and course content receive access to our NCBTMB/ FSMBT Ce Courses Suitable for National Certification Board Renewal for Licensed Massage Therapist. To qualify for access, after you register send us an email with your NCBTMB or State License Number and we will add you to the available CE courses at NO Additional Fee! You will have access to all CE courses as long as you remain registered in our monthly subscription program!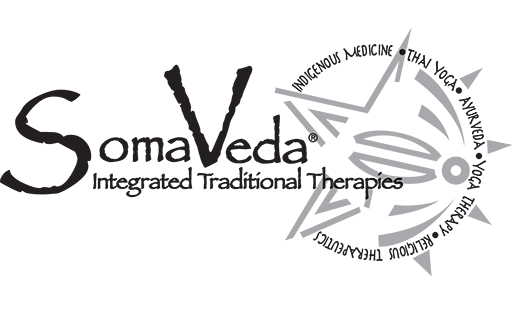 Our core modality has a historical record of use as spiritual healing practice, documented for over 1000 years. Our traditionally based system is directly and authentically chartered and recognized as a continuation of the ancient Thai Yoga Reishi tradition. SomaVeda® Thai Yoga Therapy, defined as the "Practical Expression of Loving Kindness" offers a solid foundation in energetic, spiritual and physical modalities for promoting well being and long life.
For modern therapist, health and healing arts practitioners, Body-workers, Massage Therapist or all of the above. This traditional therapeutic approach is a breakthrough in variety of practical and refined tools and methodologies to reduce pain and suffering for patients, clients and communicants. It is as good for the practitioner, the doer as it is for the receiver, client or patient. Not many healing methods can say this with certainty! In fact the reason your looking at this course could be because your healing and or medical therapy lively-hood is suffering because your becoming disabled BECAUSE of the healing work you do!
We recommend your likely next option is to continue with your LearnThaiYoga On-Line courses! Keep going and when your ready to bump up your game to a LIVE program working with expert teachers hands on we will see you then!
Our LeanThaiYoga On-line platform is growing!
The ALL Inclusive Monthly Access Program is called "Jump Start Your Healing Practice and Improve Your Income". It includes courses and lessons on many helpful topics. You will find hard core lessons on both Traditional Thai Yoga (Traditional Thai Massage) and SomaVeda® system techniques and variations of genuine therapeutic technique to the Ayurveda concepts and philosophy as taught in our brick and mortar institutions. I will teach you the fundamentals of Holistic practice of Functional Medicine practice of Nutrition and psychological and mental health including those of Energy Psychology. There are practical and helpful courses and lessons on what it takes to improve your practice and your entrepreneurial strategy of life. Learning new strategies on how to take care of yourself is part of what it means both to be an effective healer and to be professionally successful.
We are adding new and relevant, exciting and clinically appropriate materials every week! However, please note that most of this exciting material is only available to our monthly subscribers for the low price of $16.95 per month. ( You are risk free and can cancel at any time! )
The ONLY On-line Thai Yoga (Traditional Thai Massage) course exclusively authored and designed by a recognized Ajahn and Master Teacher of Traditional Thai Yoga Therapy!

See Bio for Ajahn, Dr. Anthony B. James...CLICK HERE for Teacher Bio!!

Currently Available in the Jump Start Your Practice All Inclusive Subscription Course (New Content! Tuesday, November 22nd. 2022, this All Inclusive course program includes:
Forty (42) different professional courses.
754 Lectures-lessons
451 Educational and Demo Video's
88 Audio Lectures and or Mp3 Files
164 Free Textbooks, PDF's, Free Reports plus Handout!
Over 865 hours of professional Thai Yoga Therapy and Related Educational Content!
2 Free NCBTMB/ FSMBT CE Courses suitable to renewal requirements for Massage Therapist National Certification Board License Renewal!
NEW!! Also includes New Covid-19, Novel Infection, Vaccine Information and Strategies and protocols for dealing with current pandemic and Vaccine Info and related! (Updated November 20th. 2022: Added 1 New Lessons and One new Free booklet on treating Post Vax and Long Covid with SomaVeda® and Functional Medicine!)
Lets work together to change this. Give new life and freshness to your practice. Save your hands! Increase, double or more your income by being able to offer fresh, new and proven strategies and techniques to your practice. If you want or need competency based certification and or a college degree in Ayurveda we can assist with that though our physical school located in beautiful Brooksville, Florida. More on that later!

Thai Yoga Therapy (Thai Massage/ Traditional Thai Massage: slang) including specific styles such as SomaVeda® are also systems of movement education, dancing meditation and therapy, movement re-patterning, and all of the applications of traditional Asana, Flows, Techniques, Prana Yama, Meditations and movements are specifically intended to affect the mind, body, spirit, emotions and human energy field in one way or another.

If case you missed it! ALL of the included courses and exhaustive, comprehensive materials included are your to access 24/ 7, 365 days a year for the low monthly fee of only $16.95!!

Please Note: This low monthly fee will be effective for new signups only until November 1st. 2022 scheduled price increase. Once you enroll your low fee will not go up as long as you remain active. Price increases are only for new signups.

I know it seems ridiculous but what we need now is generosity! Although these courses do not offer professional certification or a LEGAL SHIELD or legal authorization to practice, they can and will enhance greatly an all ready establish healing or therapeutic practice. If your want or need a professional certification and or Legal Shield for your healing practice? We have that in our NAIC Seminaries: SomaVeda College of Natural Medicine and or The Thai Yoga Center. Call or email us directly at any time for a personal consultation as to which of our programs are best for your life and goals.
Course Curriculum
Master Thai Yoga Therapy
Available in days
days after you enroll
What are you buying?
Available in days
days after you enroll
Courses Included with Purchase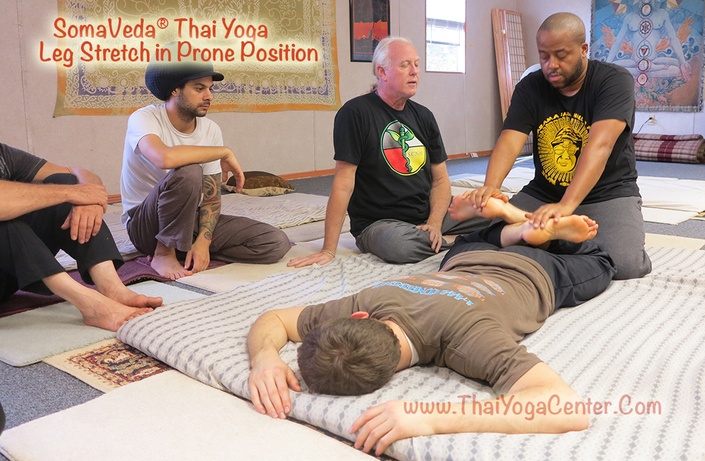 Free Guide to What is Thai Yoga? 101
What it is and How this Practice can Jumpstart your Therapy Practice!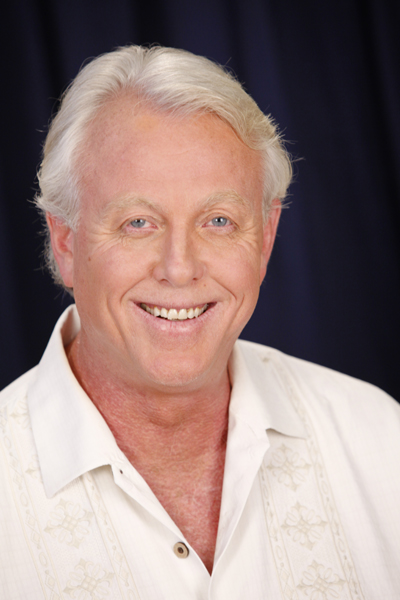 FREE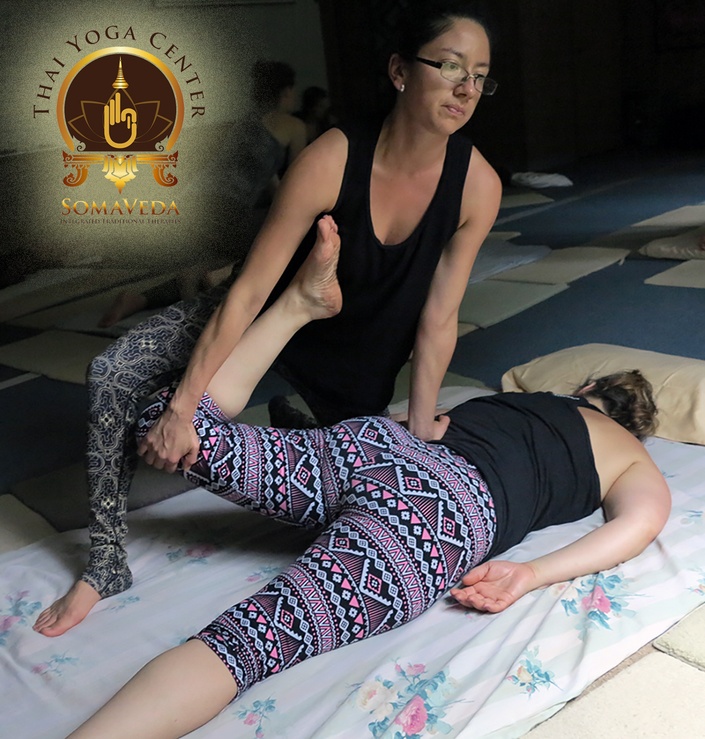 What is Thai Yoga? 102
To see where we are going lets consider where we start!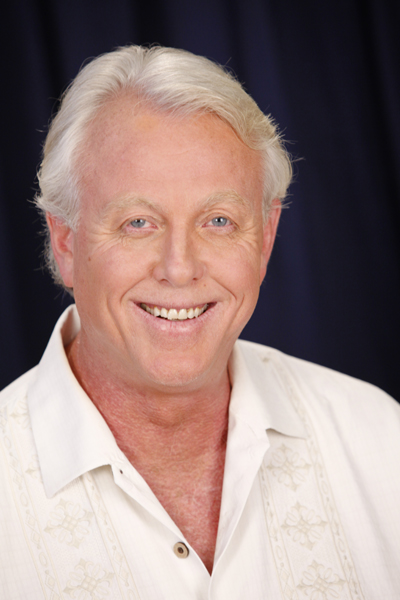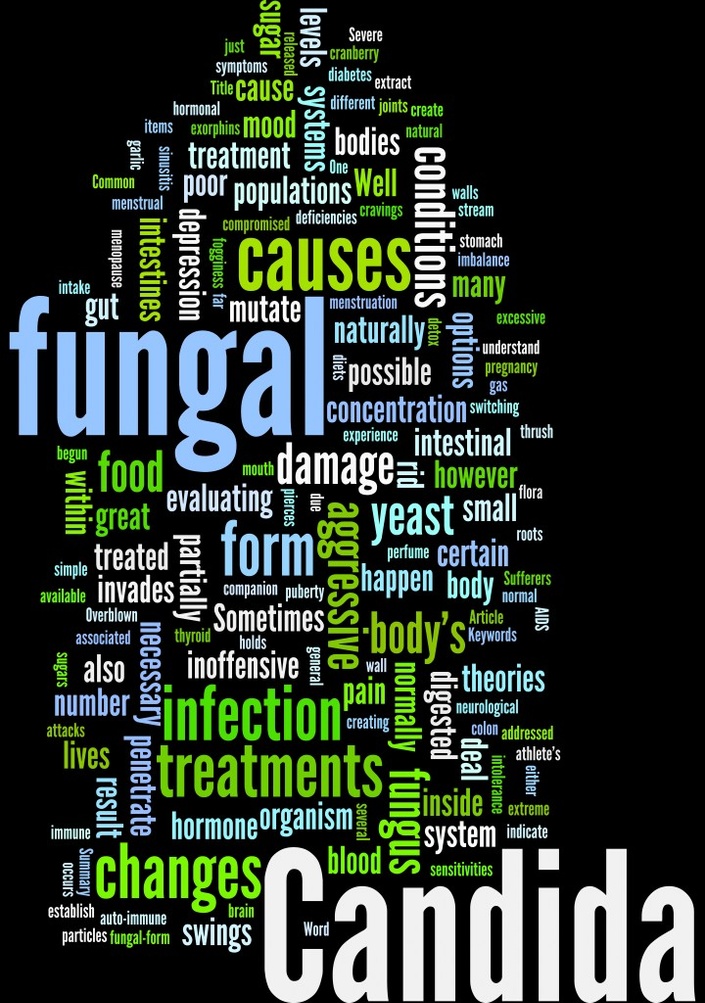 Natural Solutions for Infections for Ayurveda and Thai Yoga Therapist
How to treat chronic and acute infections naturally!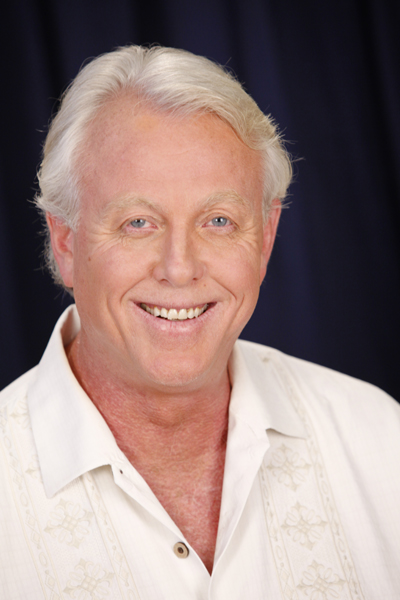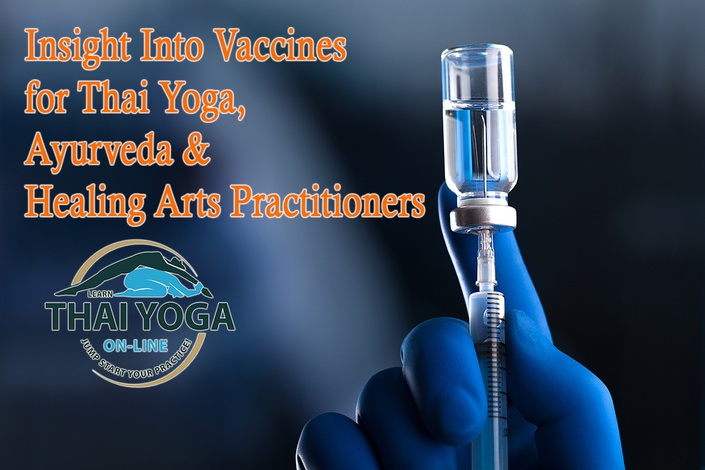 Insight Into Vaccines for Thai Yoga, Ayurveda and Healing Arts Practitioners
Questions and Answers to Vaccine Issues for Yoga Therapist and Families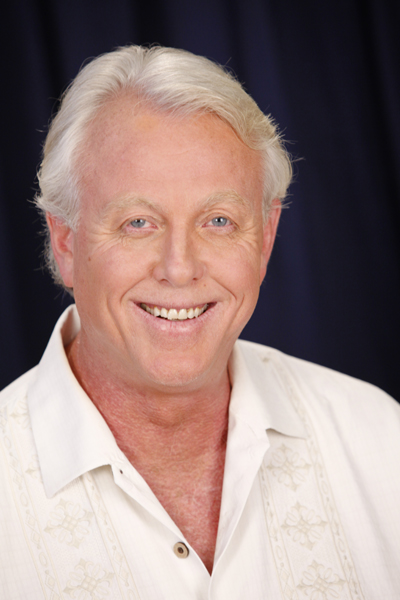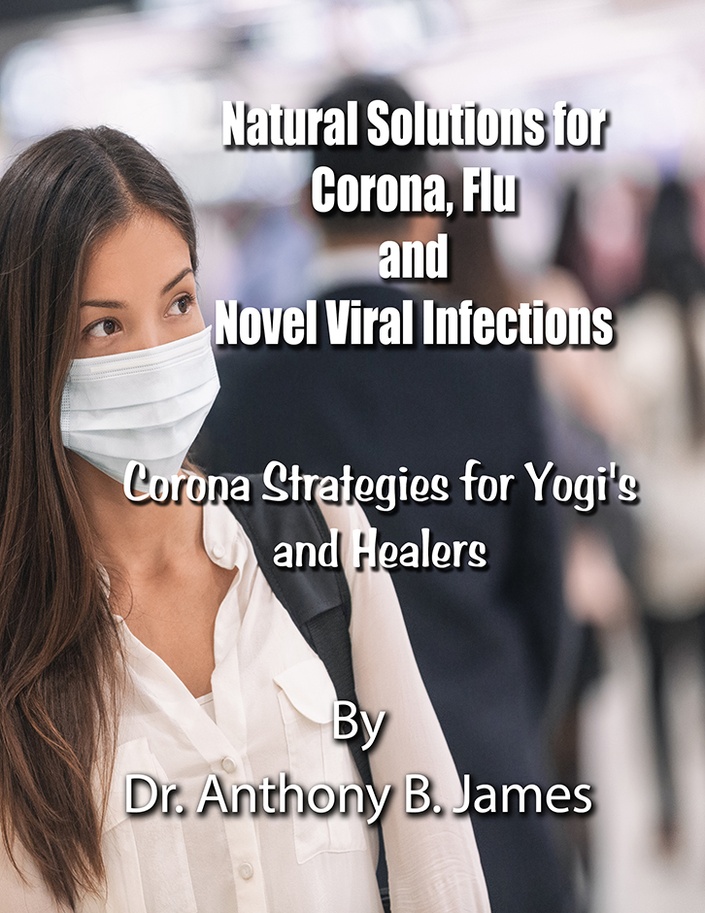 Natural Solutions for Corona, Flu and Novel Viral Infections
Corona Strategies for Yogi's and Healers Updated May 3, 2022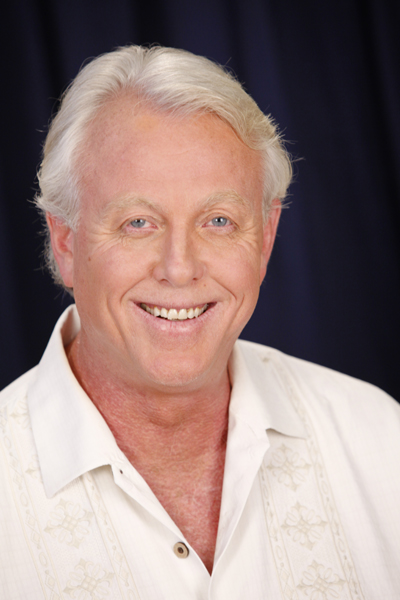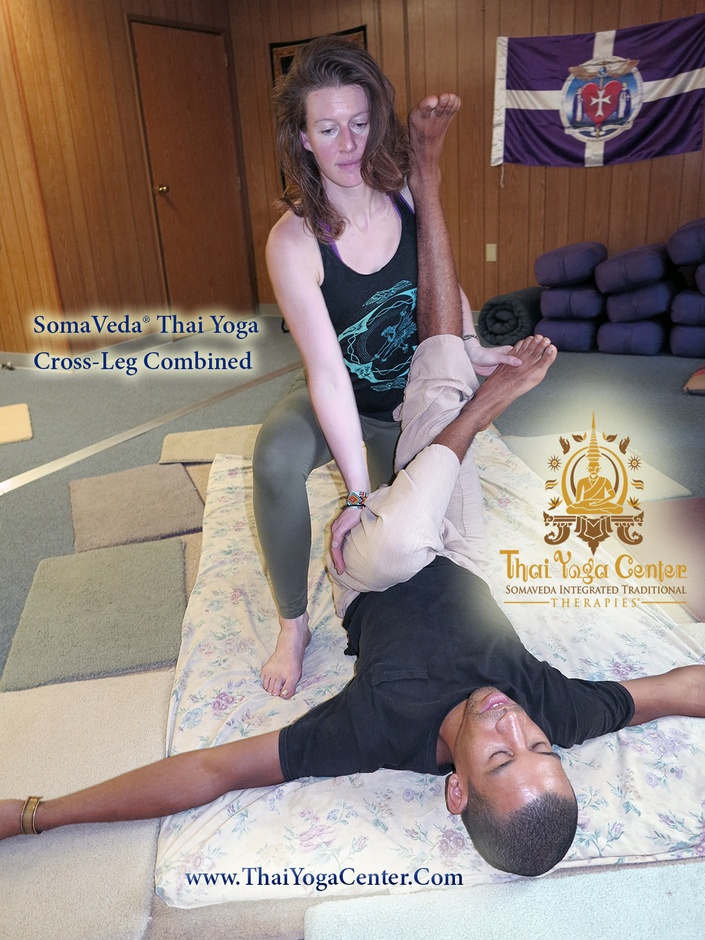 SomaVeda® Ayurvedic Thai Yoga Massage Therapy: Level Two Concepts
Buddhai Sawan Style Traditional Thai Ayurveda and Traditional Thai Medical Massage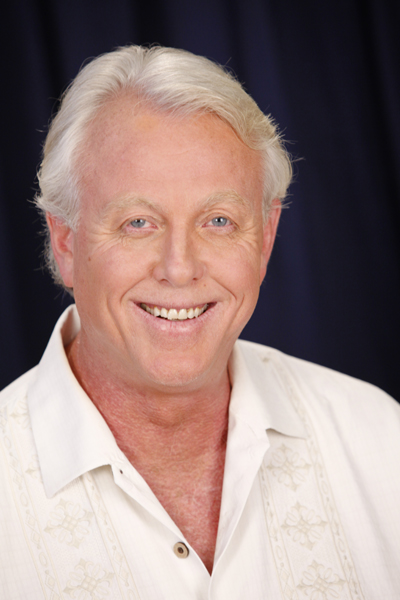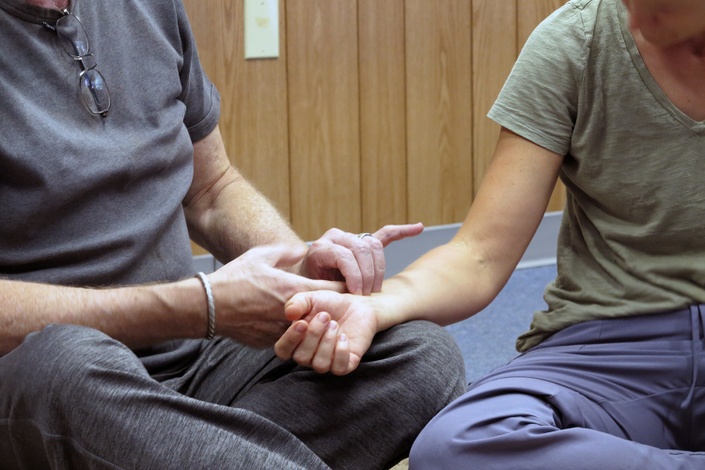 Clinical Applications of SomaVeda® Thai Yoga Therapy
Researched and clinical benefits, applications of Somaveda® Thai Yoga for Syndromes & Disease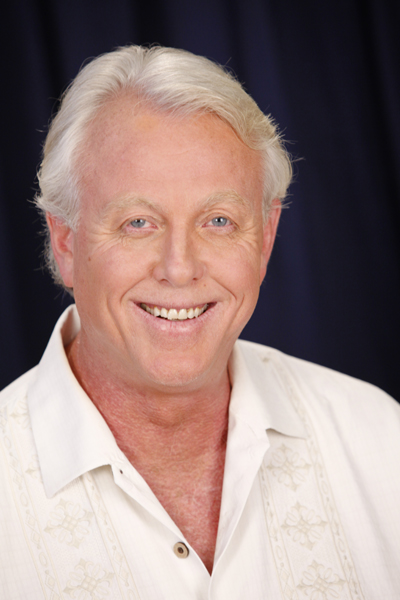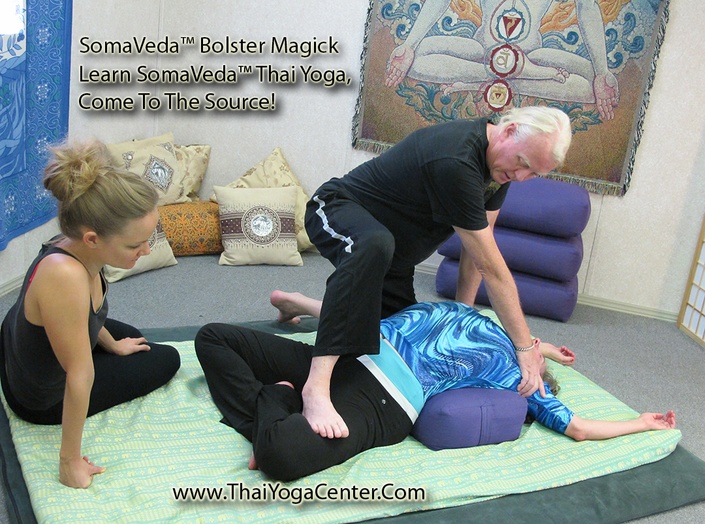 SomaVeda® Bolster Magick: Thai Yoga, Thai Massage for Head, Neck and Shoulder
SomaVeda® Bolster Magick™ New dimensions in Healing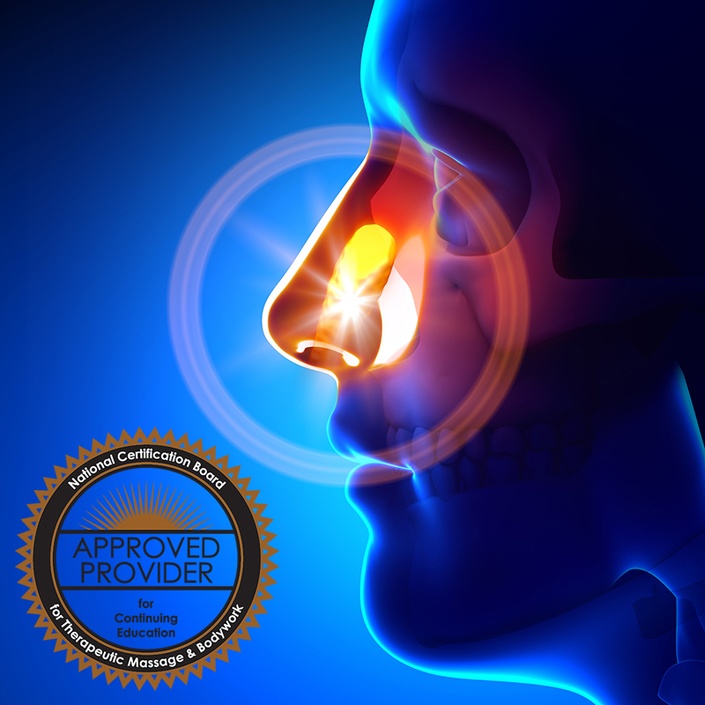 Infections 101: Natural Solutions for Infections for Allied Therapist: NCBTMB .5 CE Hrs.
Free with "Jump Start" Subscription! .5 CE's NCBTMB Massage Therapy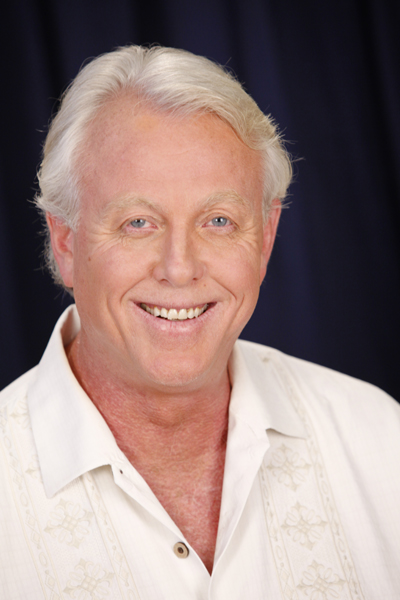 $29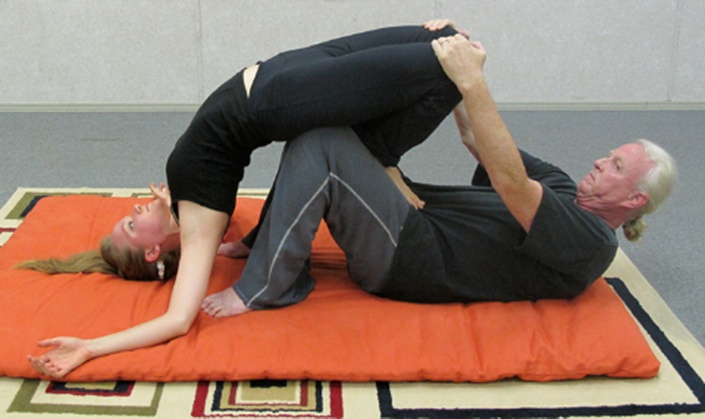 Northern Style, Nuad Boran or "Lanna", Chiangmai-Chiangrai Thai Yoga Insights
Nuad Boran or "Lanna" Northern Kingdom Style SomaVeda® Practice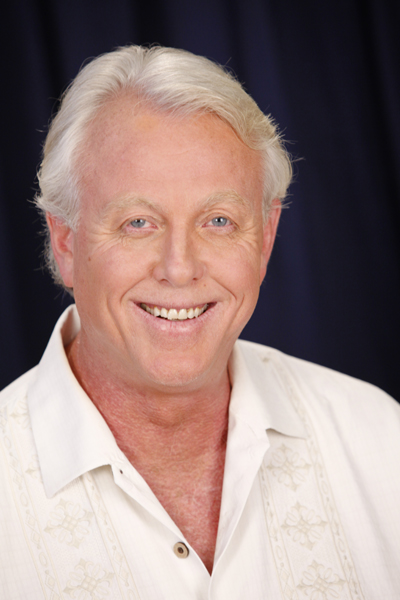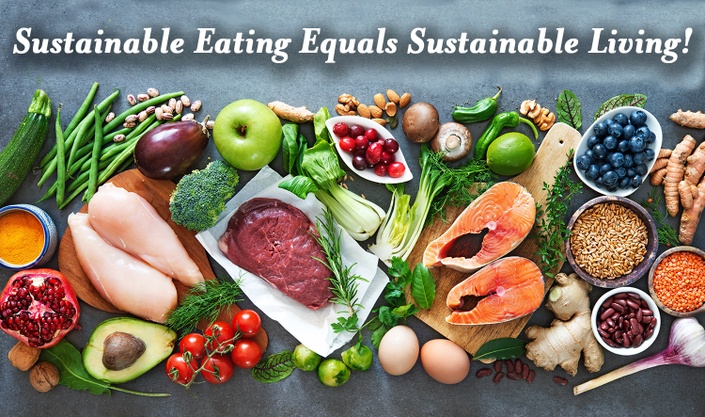 Sustainable Eating Equals Sustainable Health
How to eat right to support and maintain health and wellness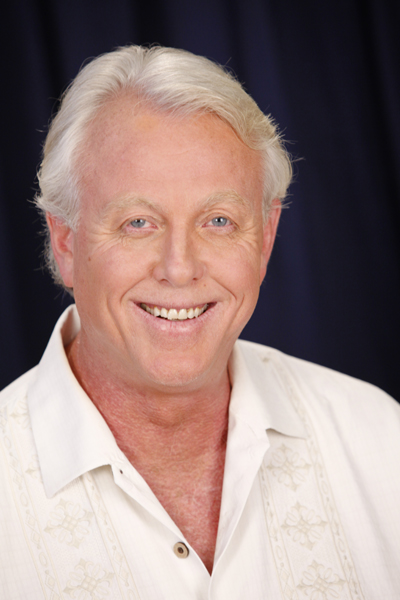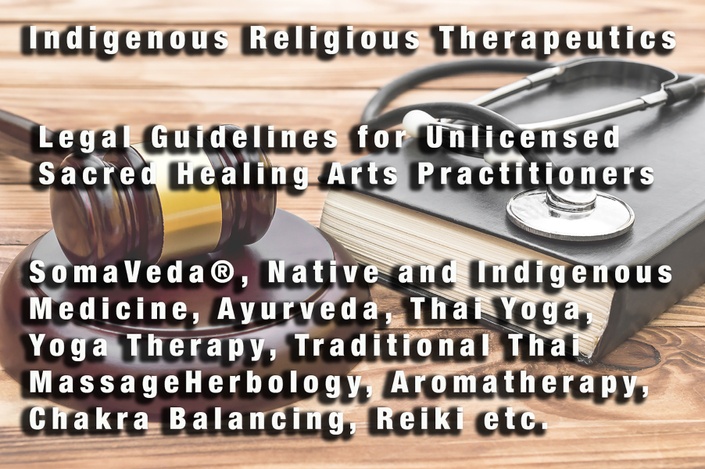 Legal Guidelines for Alternative and Complimentary Providers
Everything to know about CAM, Ayurveda, Yoga Therapy, Energy and Indigenous Medicine Licensing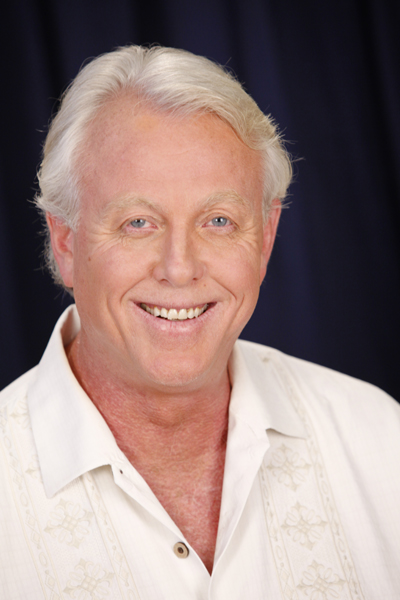 $149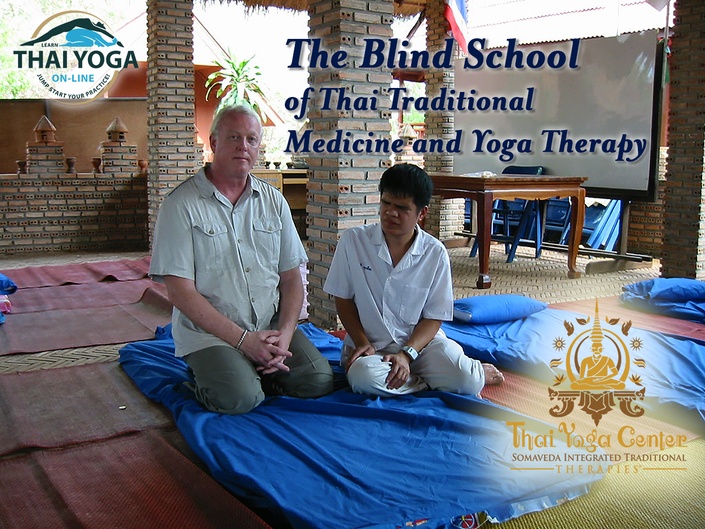 The Blind School of Thai Traditional Medicine and Yoga Therapy
Blind Traditional Ayurveda and Marma Chikitsa in Thailand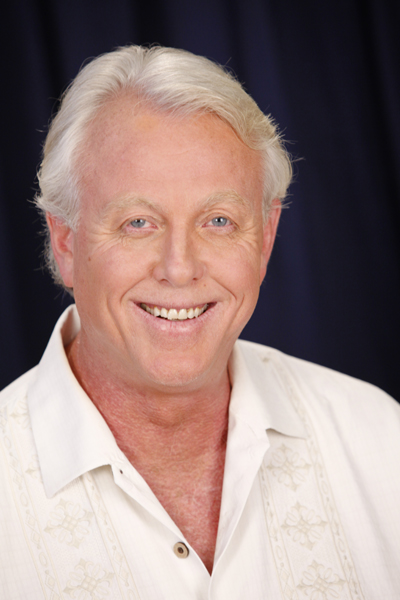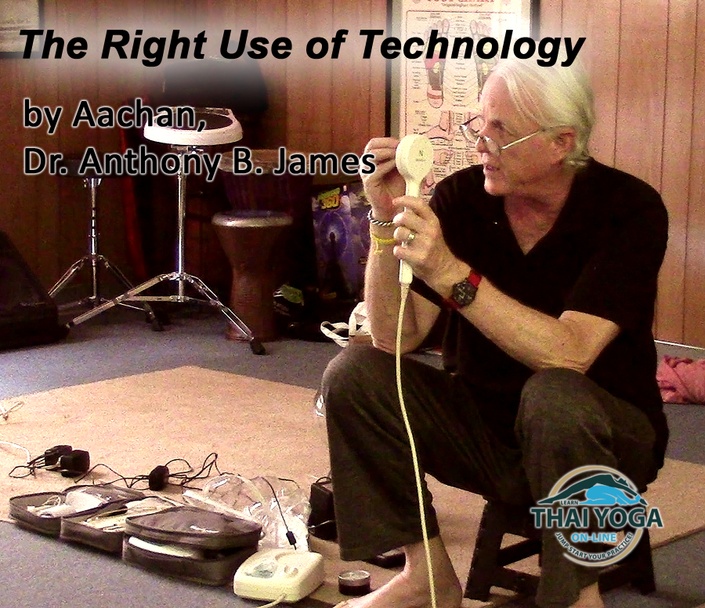 Using Tools in Thai Yoga & Ayurveda! The Right Use of Technology
SomaVeda® T.A.E.L.R., Gua Sha, Dhit Dha, Lajiin, Bio-Magnets, Scalar, Beck Protocol, Vibrational, Electro-Therapy and More!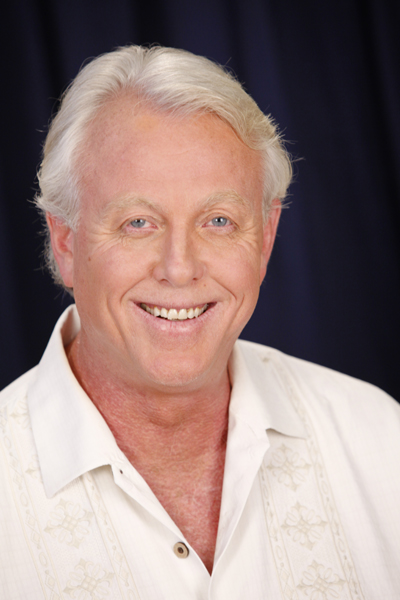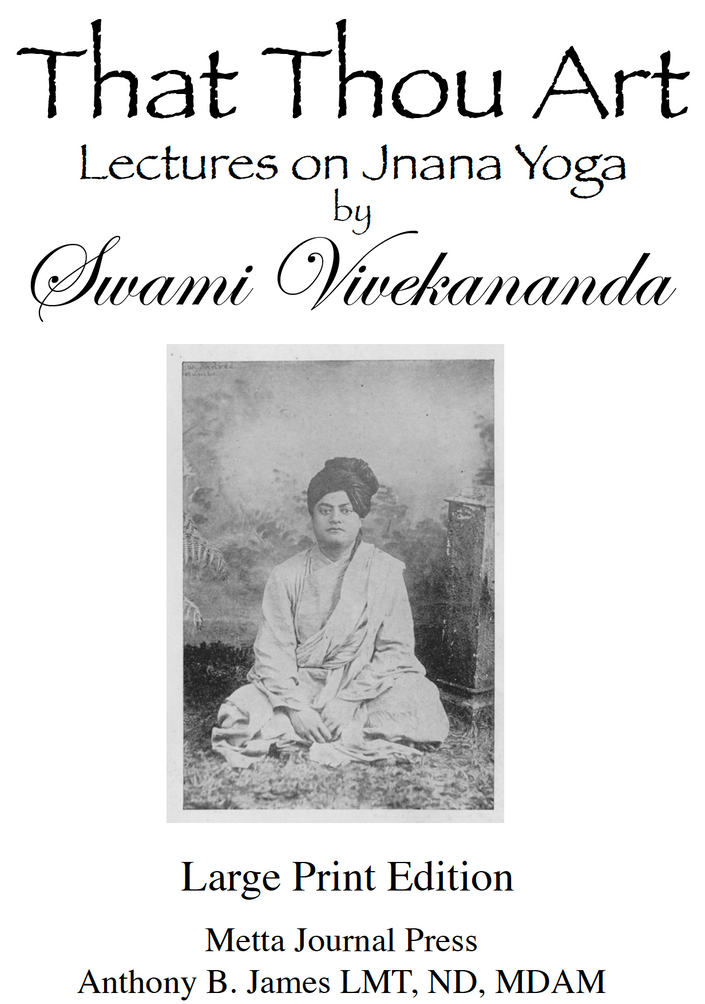 That Thou Art: Jnana Yoga Course
18 Lessons and Lectures on Jnana Yoga/ Self-Realization by Swami Vivekananda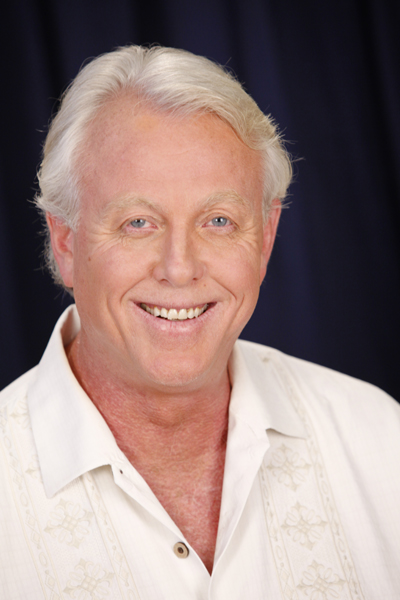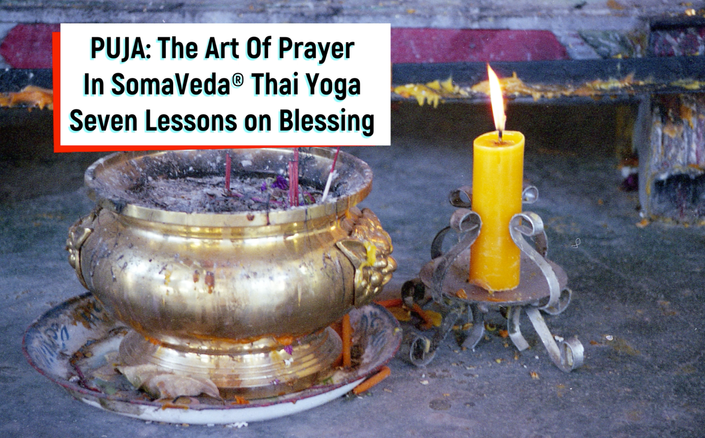 PUJA: The Art Of Prayer in SomaVeda® Thai Yoga
How to manifest unconditional love in healing work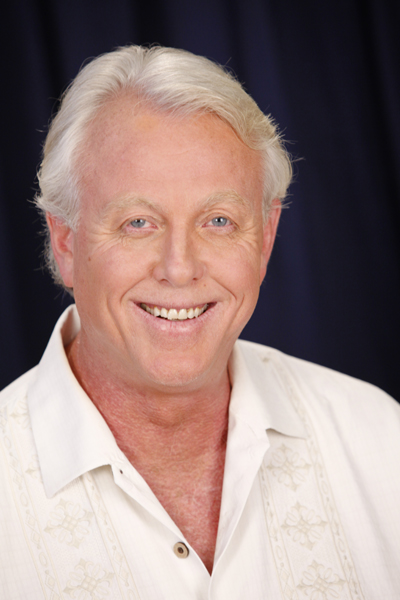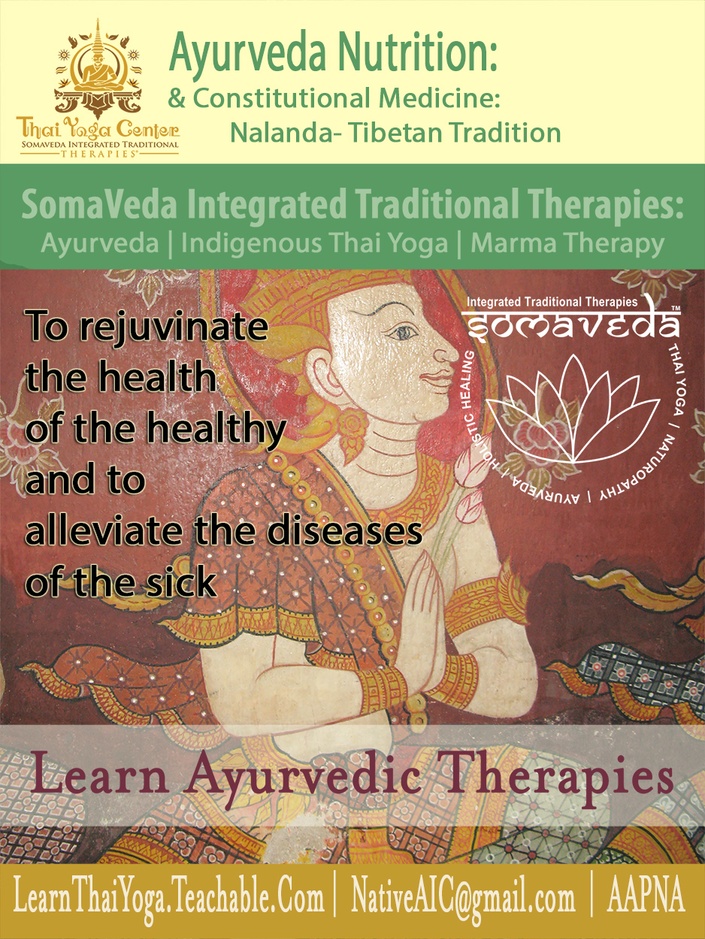 Ayurveda Nutrition & Constitutional Medicine
Everything You Need To Know About Nalanda-Tibetan Traditional Ayurveda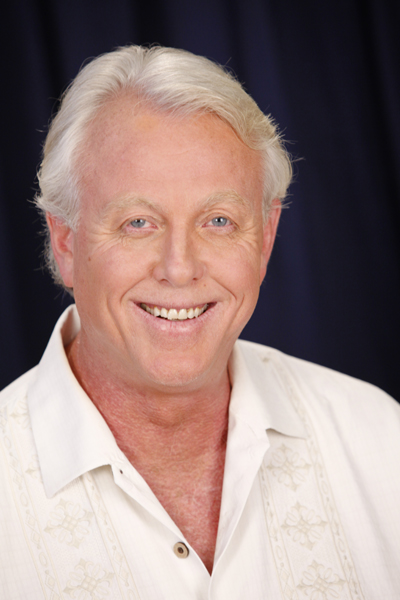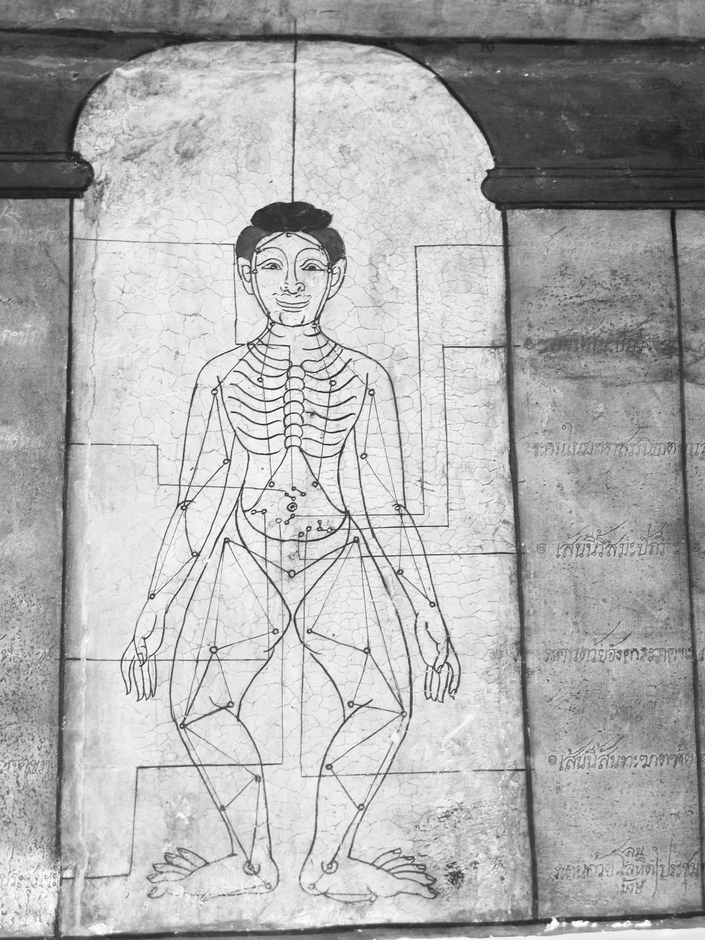 Theory and Principles of Somaveda® Thai Yoga Therapy
Somaveda Integrated Traditional Therapies Level Four Materials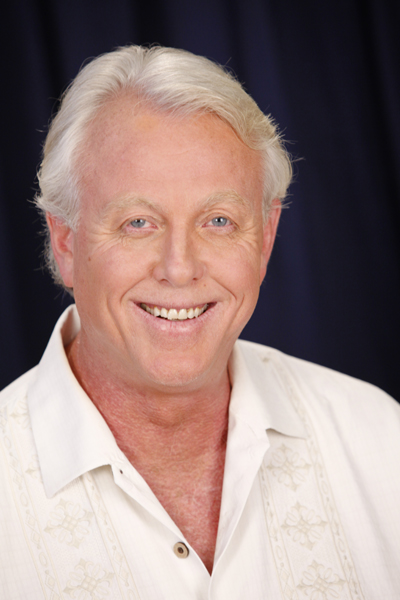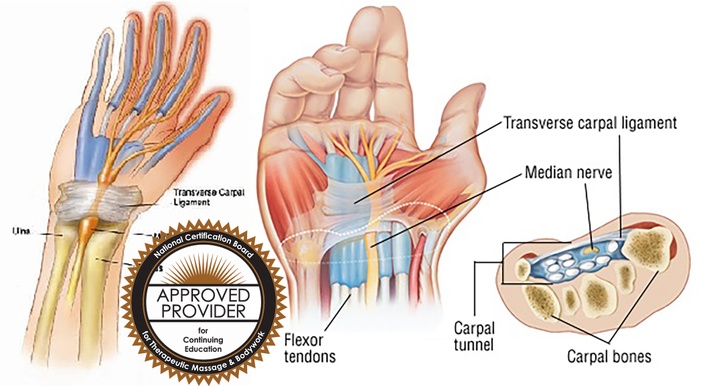 FREE CE! Solving Carpal Tunnel Syndrome for Allied and or Massage Therapist: 7 Hr. NCBTMB CE Course
7 hr. NCBTMB CE Course: Specific Protocol for restricted or Licensed Practitioners included in Jump Start Monthly Subscription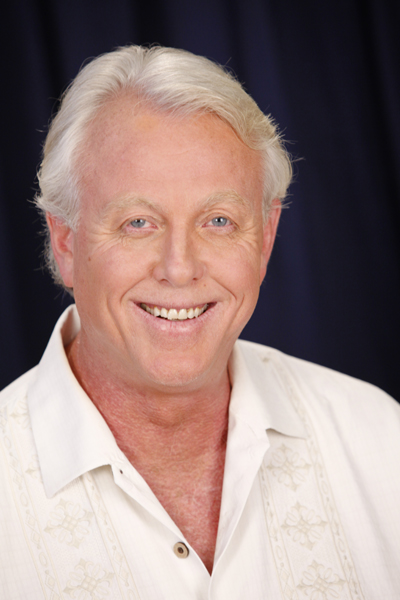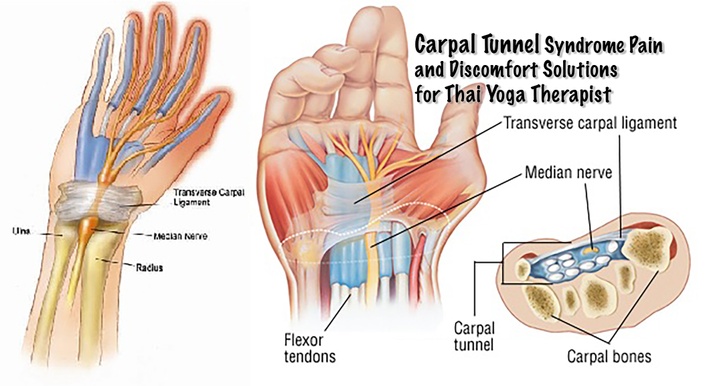 Carpal Tunnel Syndrome Pain and Discomfort Solutions for Thai Yoga Therapist
Everything Thai Yoga Therapist need to know to resolve Carpal Tunnel Pain using SomaVeda® Thai Yoga protocols!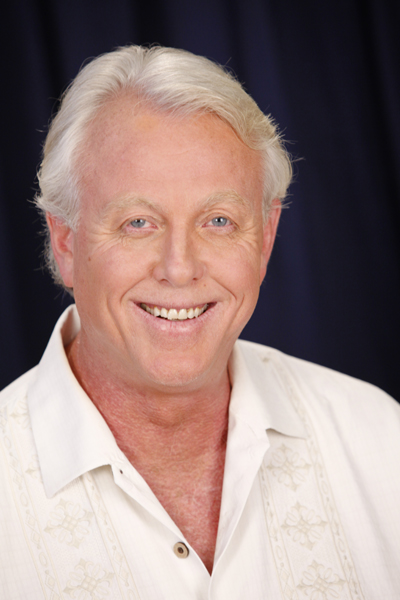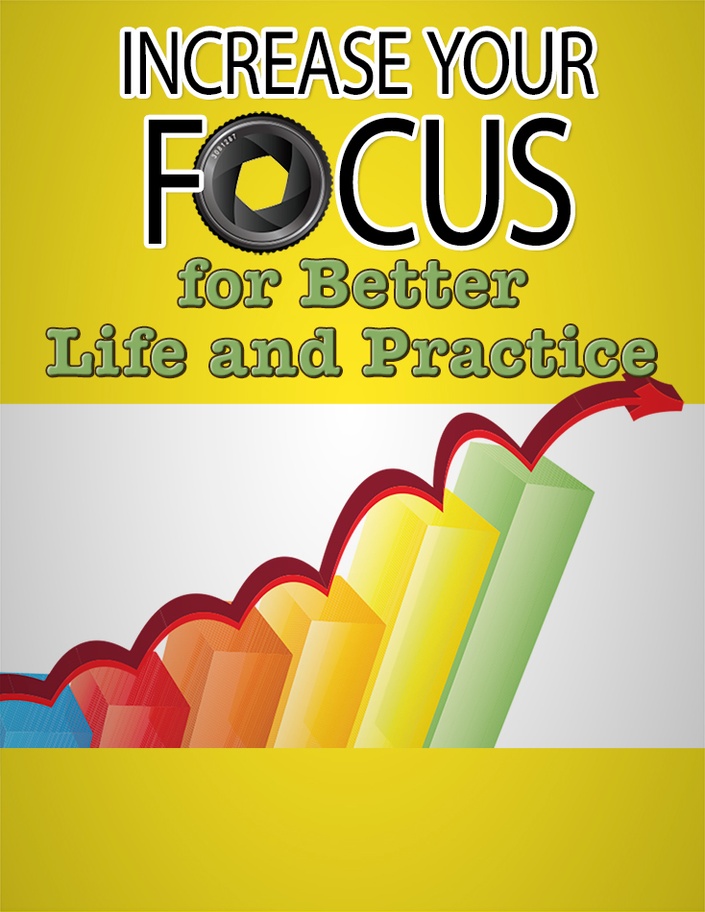 Increase Your Focus for Better Life and Practice
How to reduce distraction, sharpen focus and achieve a better life and practice!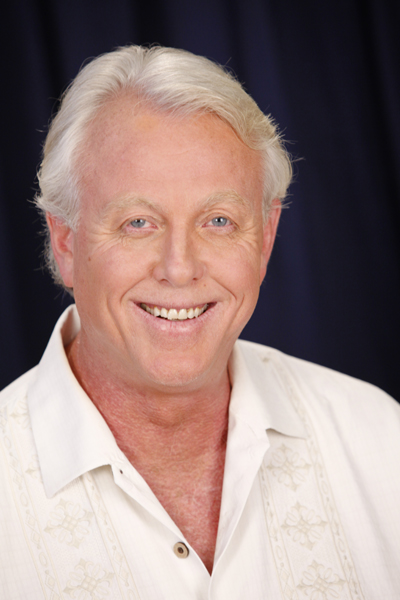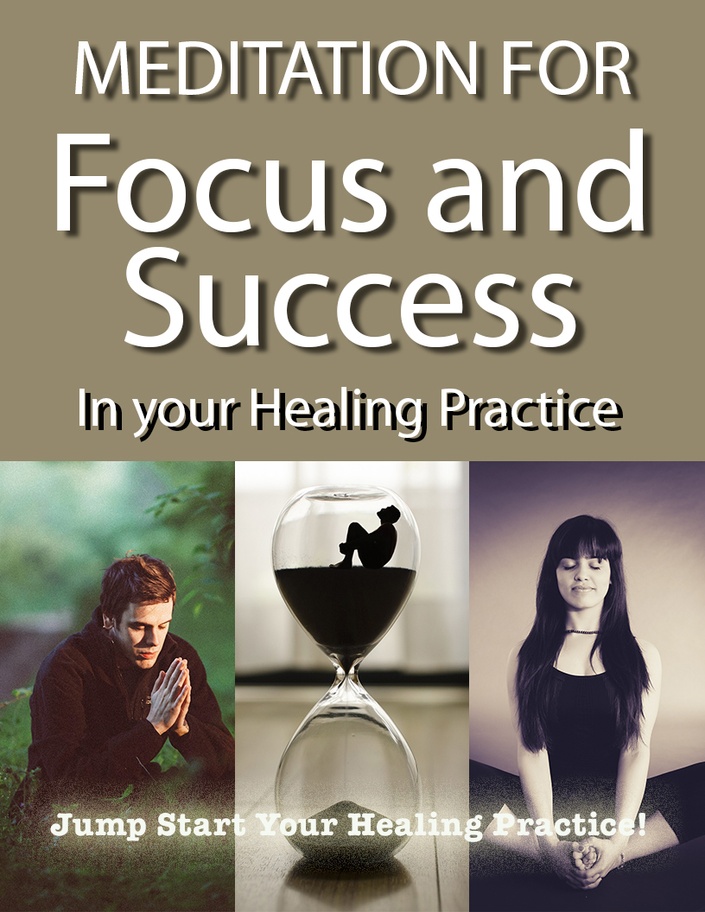 Meditation for Focus and Success
Jump Start Your Practice by Adding Meditation to Improve Focus and Success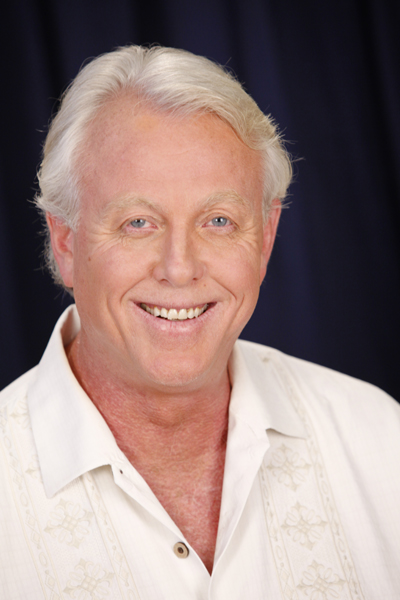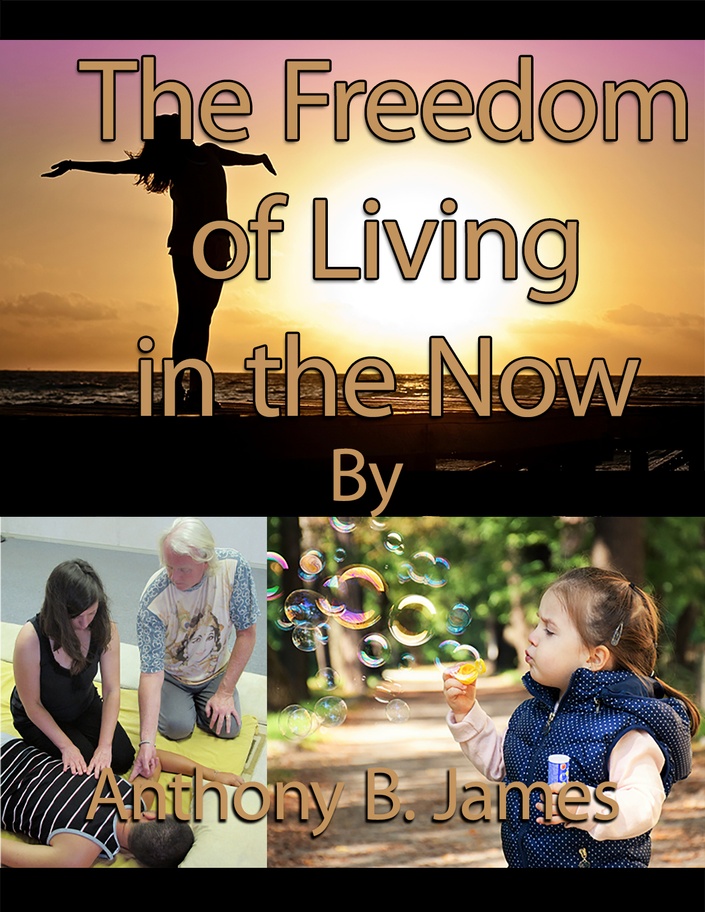 The Freedom of Living in The Now!
Bring power into your life by living in the Now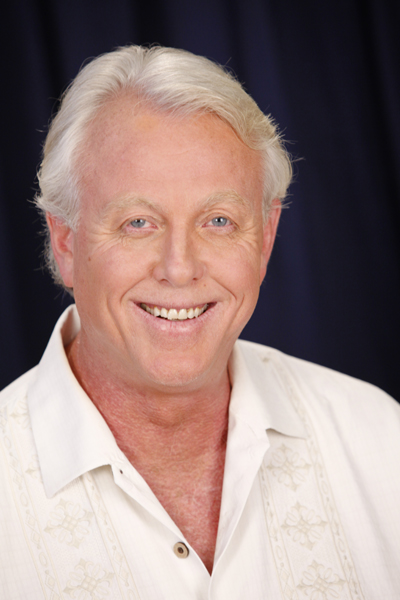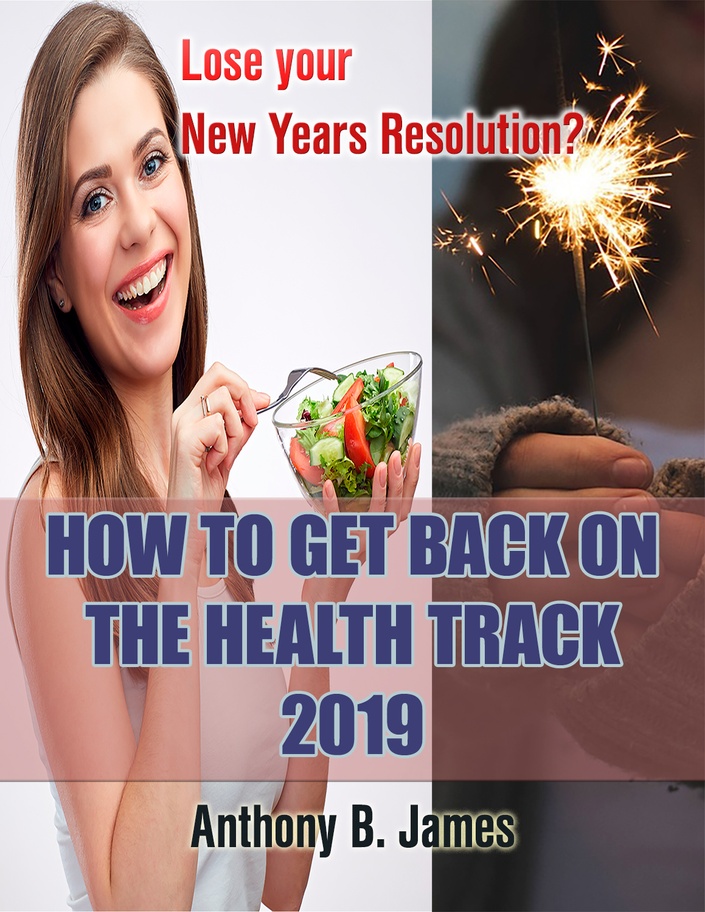 How to Get Back on the Health Track in 2021
Lose your New Years Health Resolution?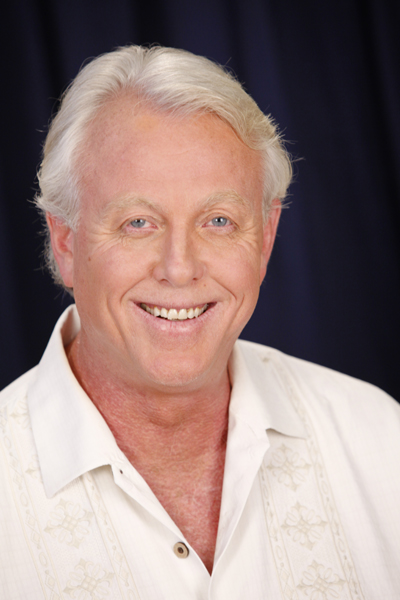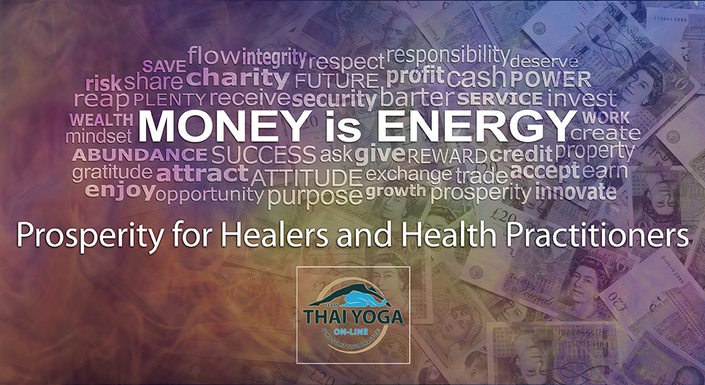 Prosperity for Healers and Health Practitioners
How to Overcome Limitations in Building Your Dream Healing or Therapy Practice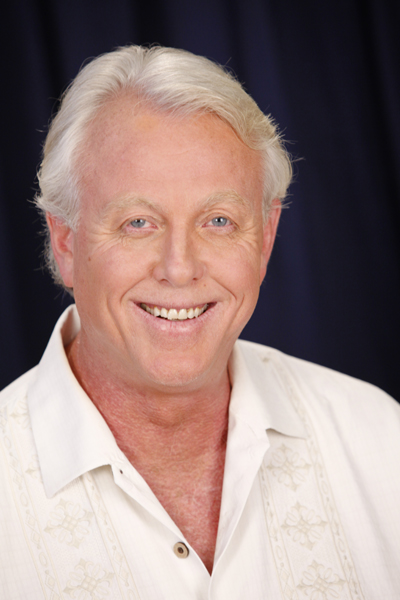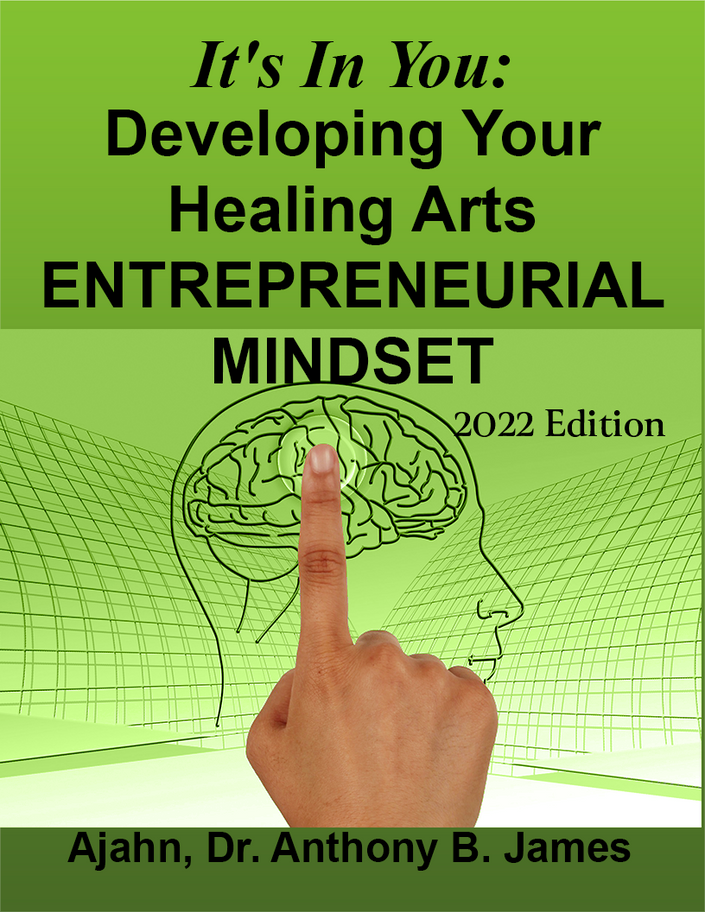 It's In You! Developing a Healing Arts Entreprenurial Mindset 2022
Taking the Risk out of Building your Health Arts Practice or Clinic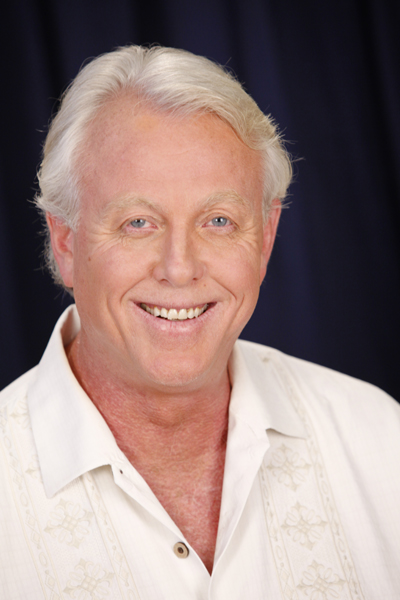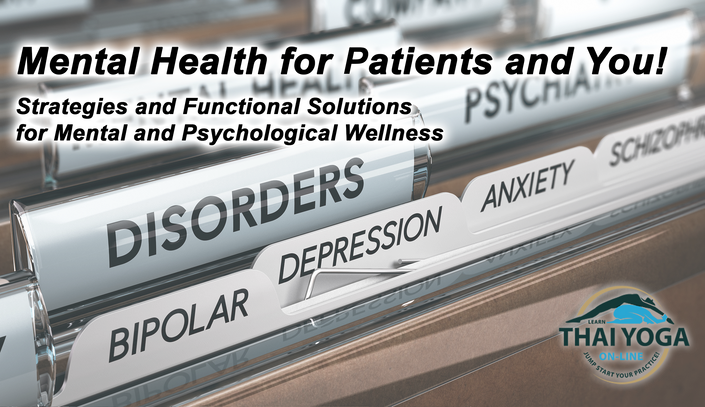 Mental Health for Patients and You!
Strategies and Functional Solutions for Mental and Psychological Wellness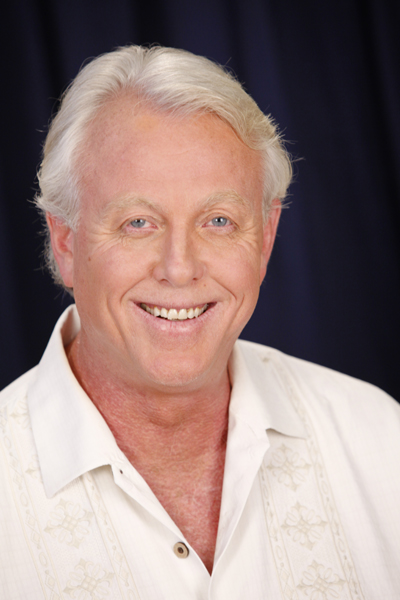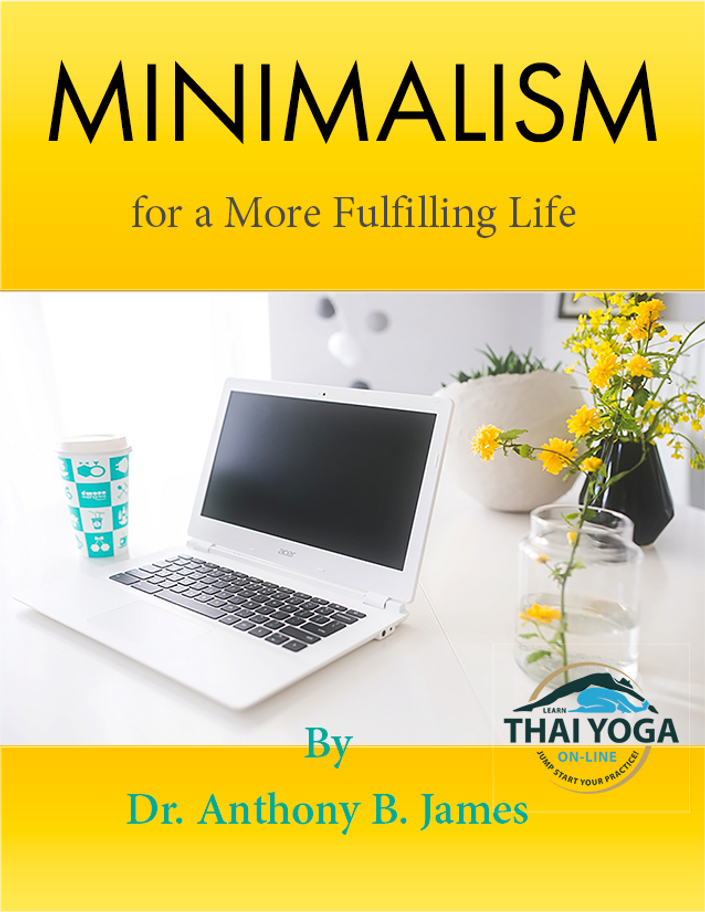 Minimalism
Reducing Clutter for a More Fulfilling Life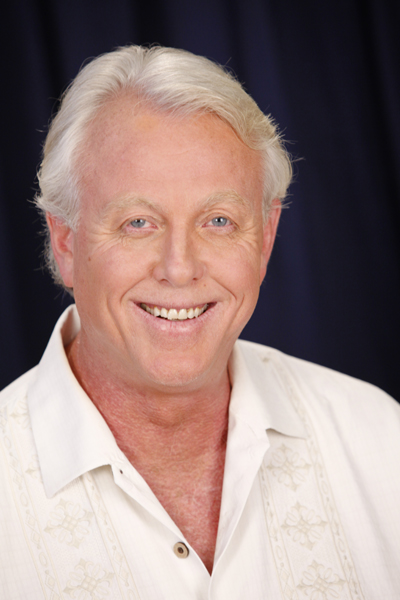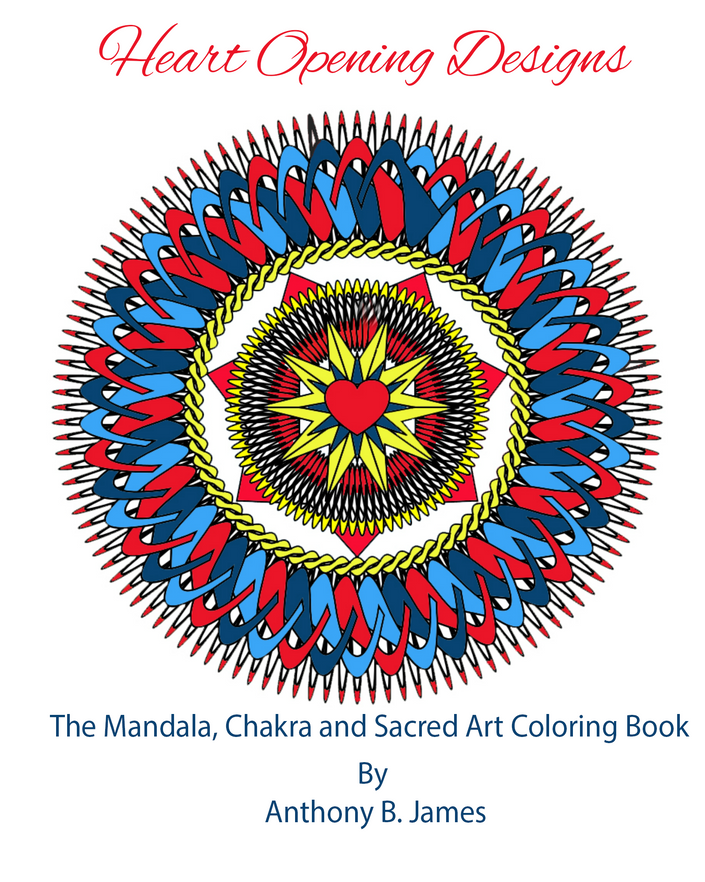 Heart Opening Designs Coloring Book
The Mandala, Chakra and Sacred Art Coloring Book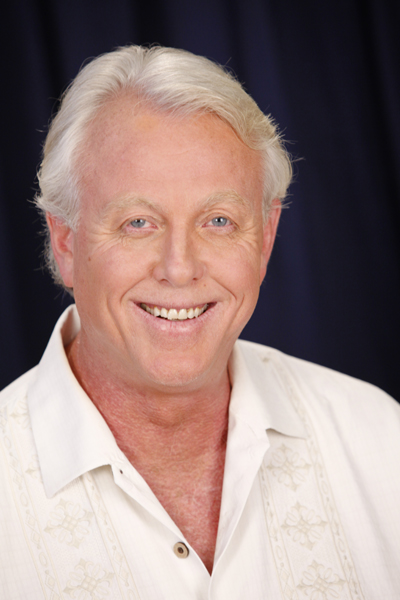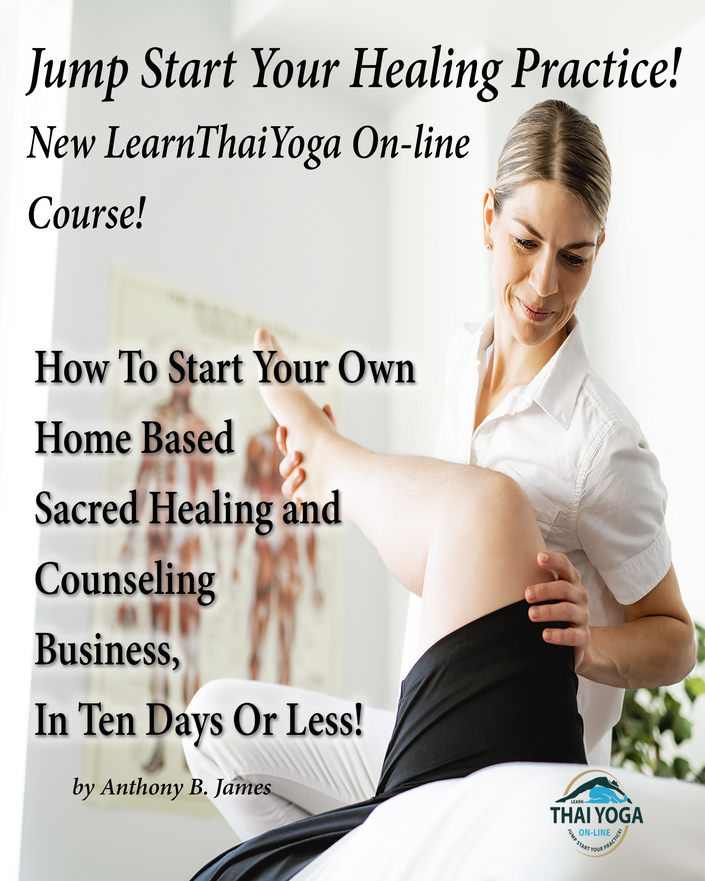 How To Start a Home Based Sacred Healing and Counseling Business
How To Start Your Own Home Based Sacred Healing and Counseling Business, In Ten Days Or Less!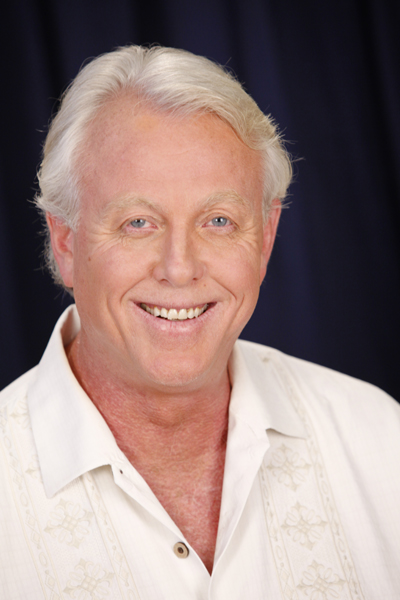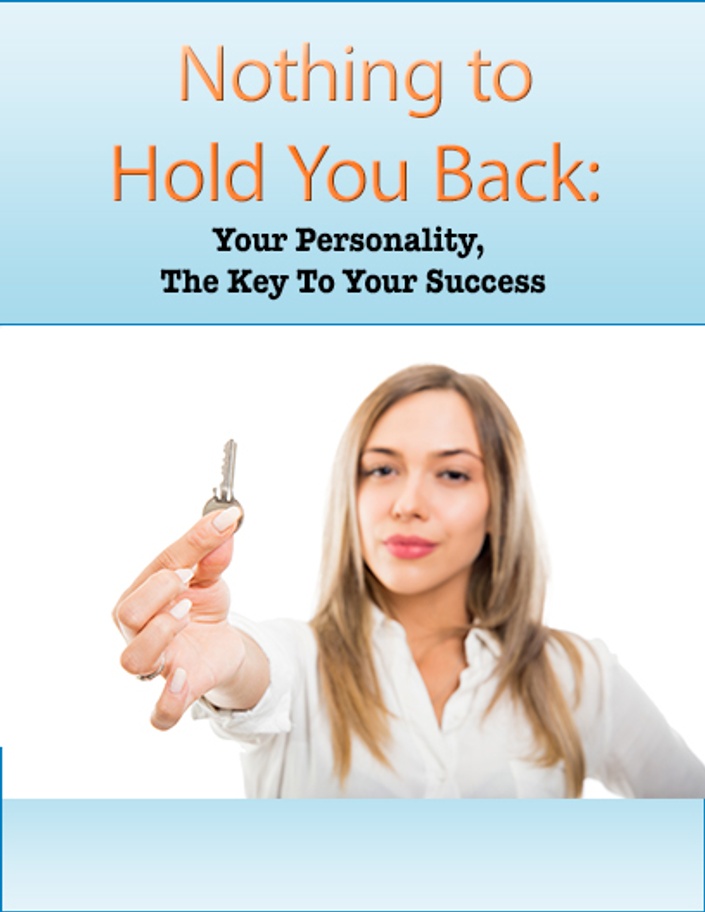 Nothing To Hold You Back!
Your Personality, The Key To Your Success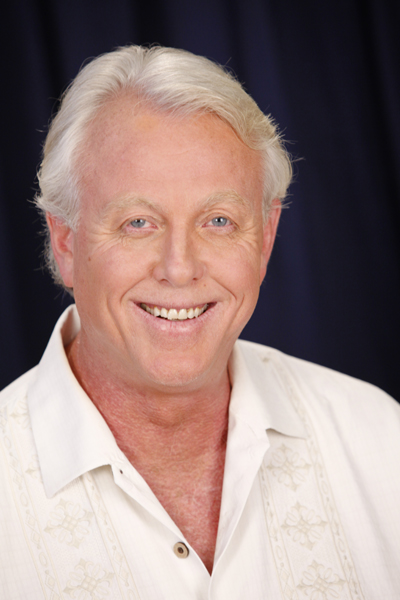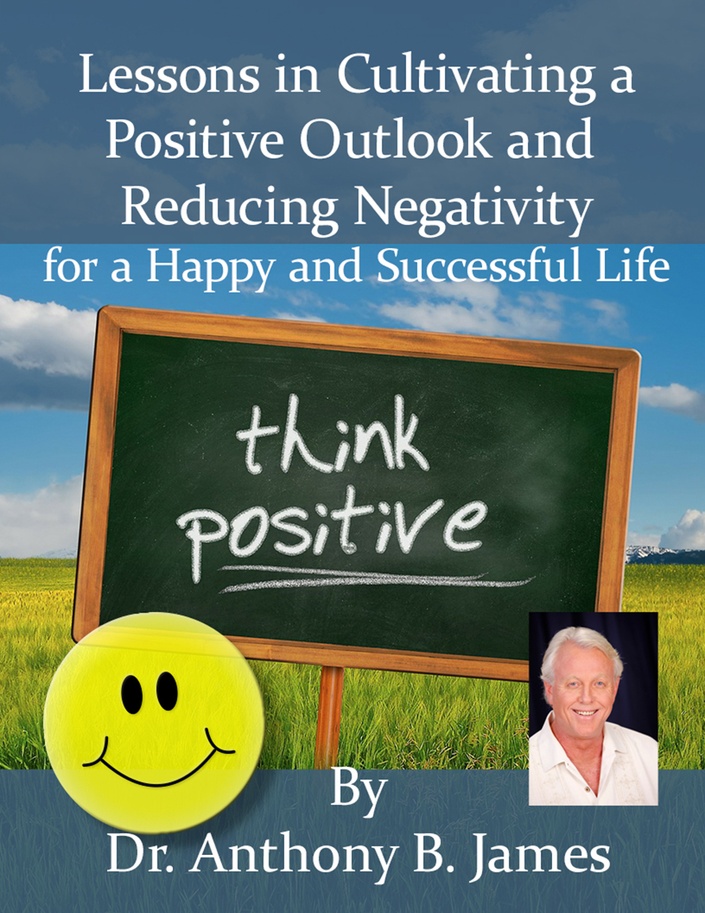 Lessons in Cultivating a Positive Outlook for a Happy and Successful Life
Everything You Need To Know About Being More Positive and Less Negative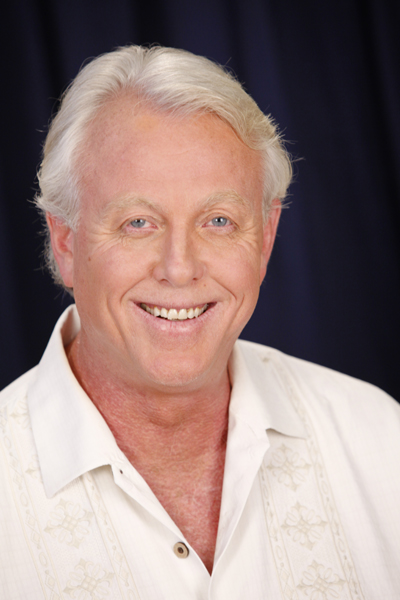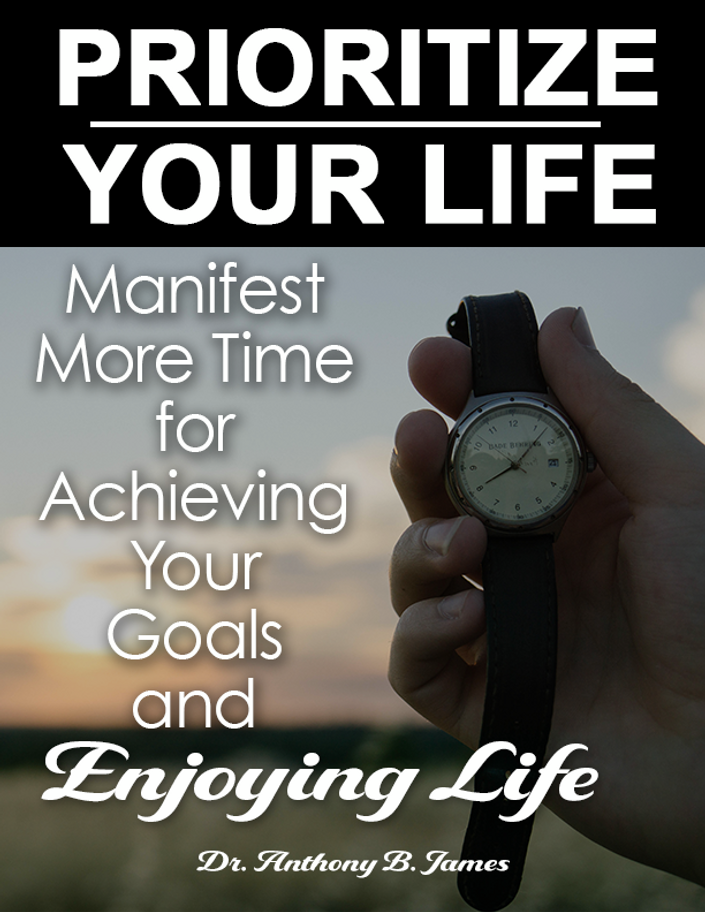 Prioritize Your Life
Manifest More Time for Achieving Your Goals and Enjoying Life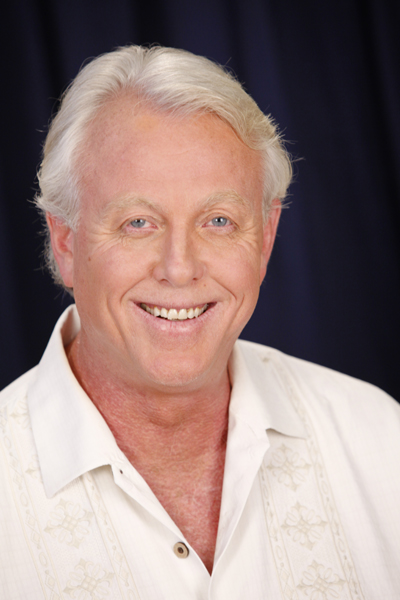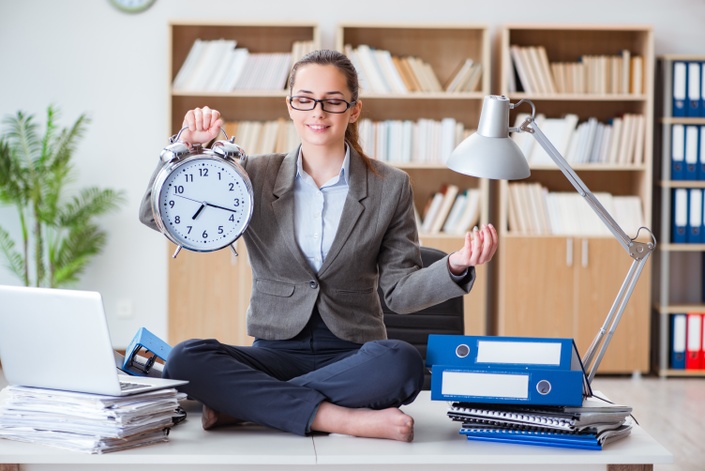 The Disorganized Procrastinator's Guide to Self Organization & Time Management
How To Organize and Give Your Self More Time For What Matters!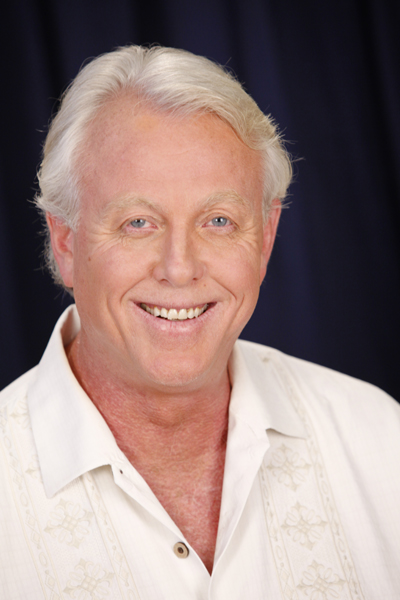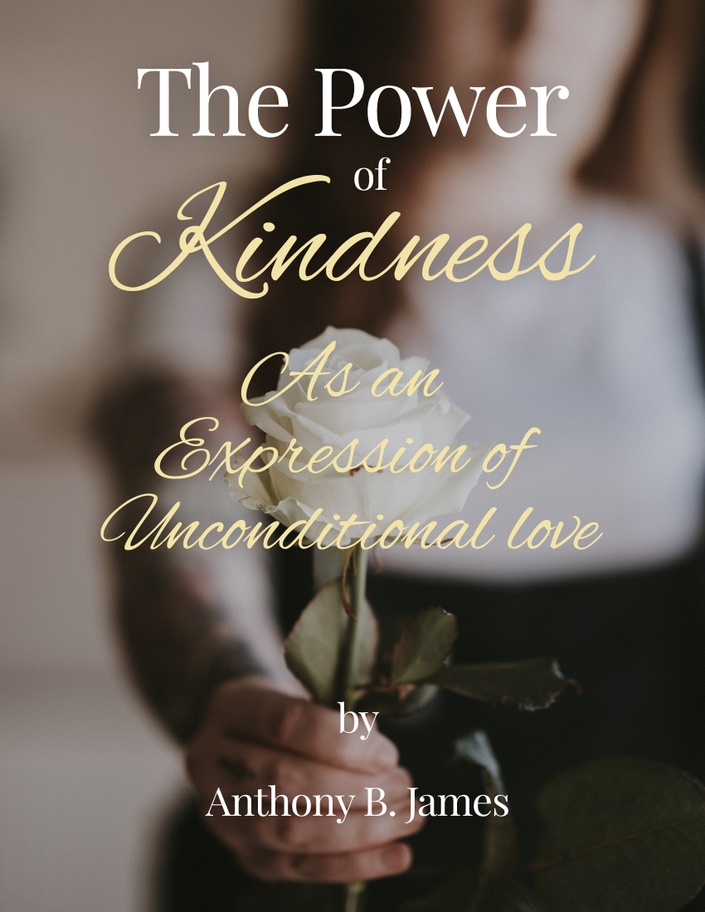 The Power of Kindness
As an Expression of Unconditional Love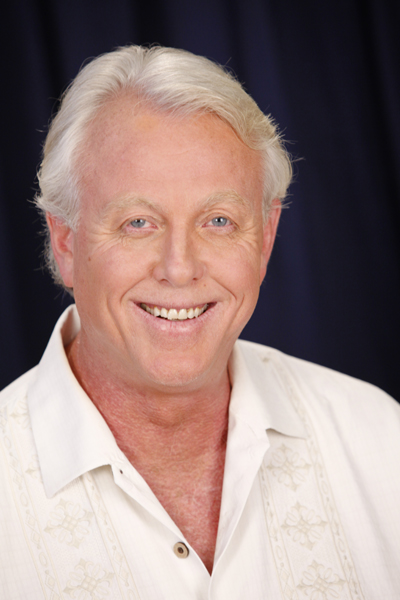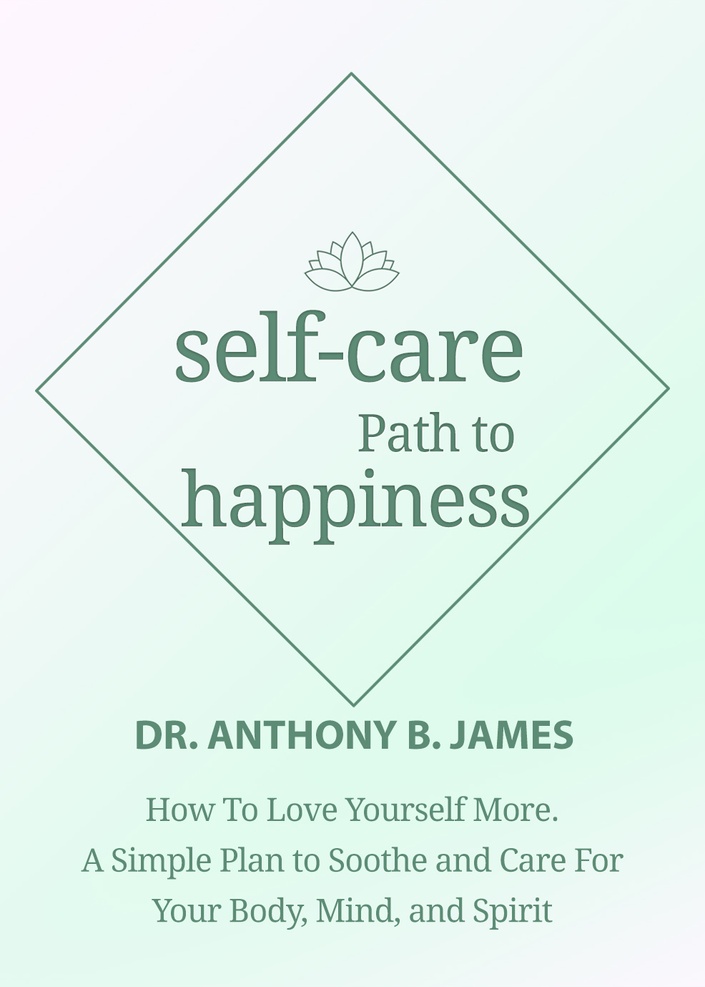 Self-Care Path to Happiness
How To Love Yourself More. A Simple Plan to Soothe and Care For Your Body, Mind and Spirit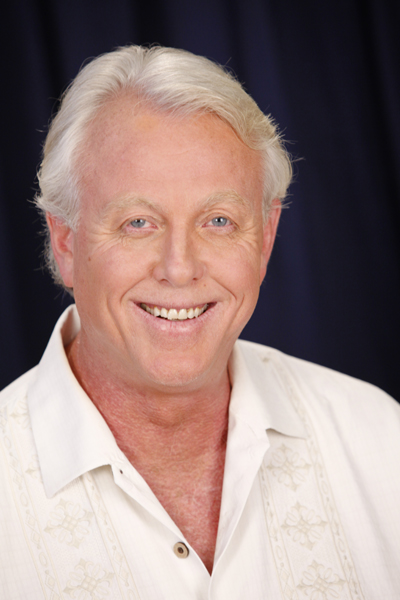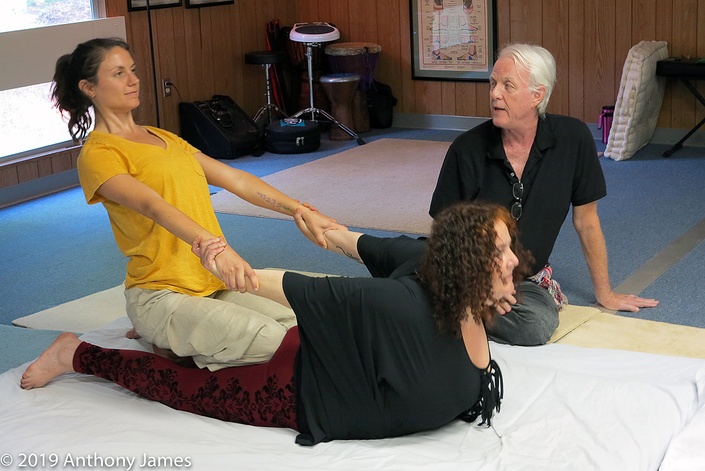 Fundamentals of SomaVeda® Thai Yoga Therapy and Traditional Thai Massage
Learn the Level One Traditional Flow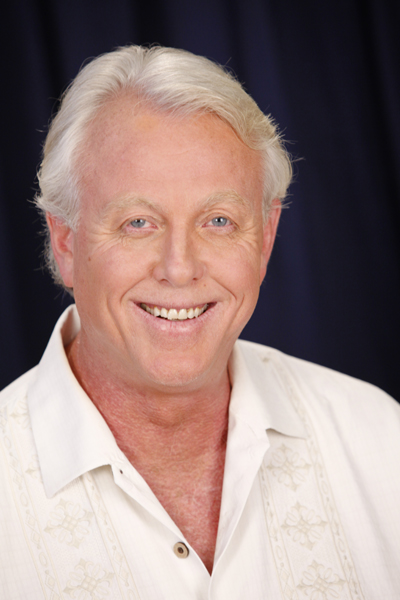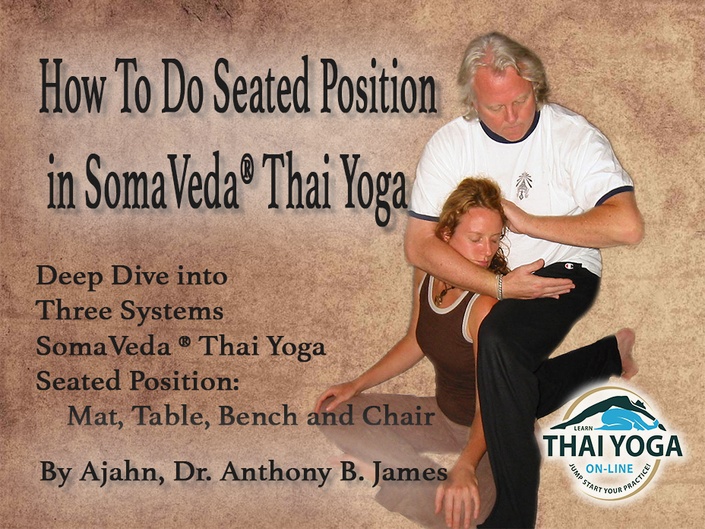 Mastering the Seated Attitude in SomaVeda® Thai Yoga
How To Do Seated Position in SomaVeda® Thai Yoga Therapy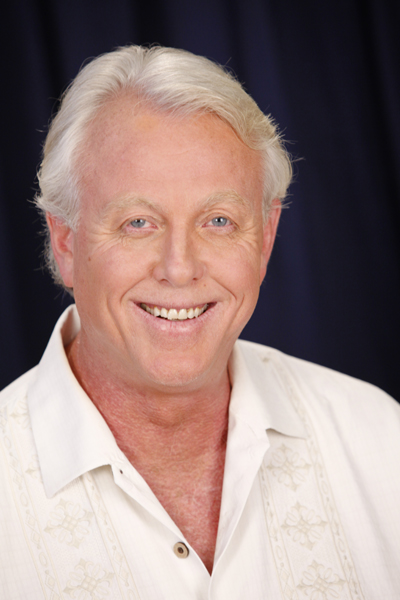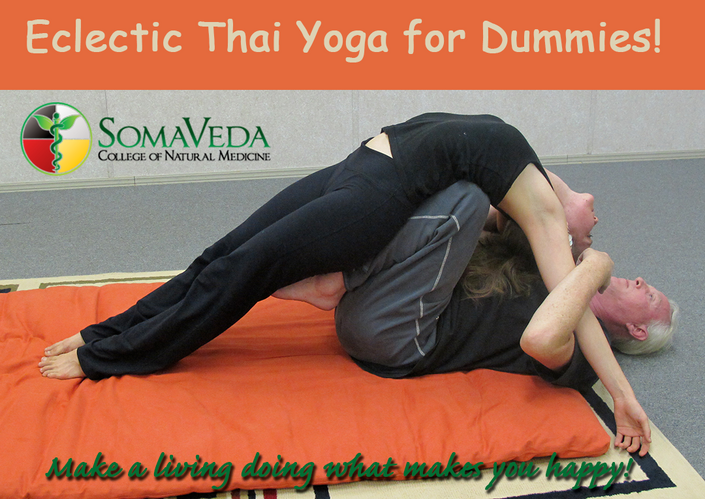 Eclectic Thai Yoga for Dummies!
Thai Yoga Massage: The No Style Way!
Original Price: $178
Your Instructor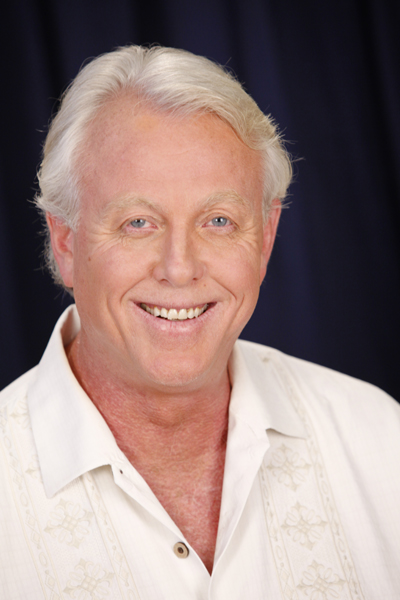 Prof. Anthony James MSc.(Clinical Herbology), DNM(C), ND(T), MD(AM), DOM(Acu), DPHC(h.c.), PhD(IM), PhD(Hospitallar Medicine h.c.), DMM, RAAP, UTTS, MSGR./CHEV., Ordained Native Bishop Eastern Orthodox Catholic Church of the East in Brazil, Dean, Professor, Director of Education and Traditional Medicine AAPNA Advisory Board Member
Professor- Teacher, Physician, Registered Ayurveda Doctor (Vidya), Minister, Healer, Therapist... Florida, USA
Anthony B. James was the first Westerners ever recognized in Thailand as an authentic Thai Traditional Medicine teacher and Ajahn or professor, where his work is known and honored throughout the country by the Royal Thai Gov't Ministries of Thai Traditional Medicine, Thai Department of Commerce and Tourism Authority of Thailand (TOT- Friend of Thailand Awardee recipient), Wat Po Association of Thai Traditional Medical Schools registered AACHARN (Ajahn)/ Professor of Thai Traditional Medicine. He is a teacher of Thai Ayurveda, Classical Indian Ayurveda, Yoga and Vedic astrology (Thai Korosot Astrology), who shows how Yoga and Vedic systems of knowledge interface for optimizing our human potential.

AAPNA Advisory Board Member and Registered Ayurvedic Doctor R.A.D. (AAPNA) practicing Ayurveda Medicine and therapy for over 38 years. His many books include "Ayurveda of Thailand- The AAPNA Veda Vyasa Award Recipient for 2017", "Ayurveda and Thai Yoga, Religious Therapeutics Theory and Practice", as well as several Telly Award winning Video Documentaries on Thai Traditional Medicine and Thai Yoga Therapy. He is currently the director of the NAIC: SomaVeda College of Natural Medicine, SCNM School of Ayurveda Medicine and Thai Yoga Center, Staff and Faculty for Oriental Medicine Doctoral program of the PanAmerican School of Natural Medicine- Nevis West Indies, and on the editorial board for the magazine "International Journal of Complimentary and Alternative Medicine".

Dr. James has a thirty eight year background in natural healing, including the systems of Native American Medicine, Thai Ayurveda, Classical Indian Ayurveda, Chinese Medicine, Western Herbalism and Vedic Astrology. He has an MD(AM) degree as well as Board Certified Naturopathic Degree, two doctoral degrees in Natural Medicine, an OMD (Acupuncture) as well as doctorates/ PhD in Indigenous Medicine and Monastic Medicine. Dr. James also holds a Masters in Clinical Herbology and has taught herbal medicine for several years. Currently he is dean of the SCNM: SomaVeda College of Natural Medicine, School of Ayurveda Medicine and the Thai Yoga Center schools and programs. Dr. James is the author of numerous books, articles and hundreds of educational video's focused on Ayurveda and related topics. He has presented seminars and at national and international medical conferences including AAPNA for many years.

In addition to his interest and research into his family Native American Religious and medicine heritage Dr. James is an ordained priest and Monsignor of the the Sacred Medical Order of The Church of Hope (SMOCH/ SMOKH).The Church of Hope is a Church of special and sacred ministry of monastic medicine, sanctified healing, ecclesiastical medicine, holistic medicine, as well as indigenous medicines as part of religious doctrine, where he is working to integrate Ayurveda and Complimentary Medicine into the Monastic Medical Tradition of the church.
In September of 2016, Ajahn James published a comprehensive texbook titled "Ayurveda of Thailand: Indigenous Traditional Thai Medicine and Yoga Therapy", Meta Journal Press. This new book covers in detail the authentic history and genuine practices, philosophy and religious therapeutics of Ayurveda in Thailand.
November 30th. 2009, Ajahn, Dr. Anthony James receives LifeTime Membership Recognition with Union of Thai Traditional Medicine Society (UTTS). The award itself was presented by the Mr. Aram Amaradit (Dr. Amratisha), Member Parliament of Surin Province, Chairman of the Committee on Public Health, President and original founder: The Union of Thai Traditional Medicine Society, Ministry on Public Health, Thailand. The credentials were issued in the offices of the The Union of Thai Traditional Medicine Society, Ministry of Public Health, Nonthaburii, Thailand. UTTS Life Time recognition (Thai Traditional Medicine/ Thai Traditional Massage) credentials #520121896.
Ajahn, Dr. James studied under the former Grandmaster Ajahn Sintorn Chaichagun at the Shivagakomarpaj Traditional Medicine Hospital in Chiang Mai Thailand from 1988 to 1995. He maintained a working relationship with his mentor in the Northern style, Grand Master Sintorn and "The Old Medicine Hospital" until Grand Master Sintorn's passing in 2005.
Ajahn James was the original founder and chief Teacher for the The International Thai Therapists Association 1992-2012, to fairly represent the various traditional systems of Thai Yoga and Thai Massage currently being practiced primarily in the US. In 2006, he was granted Aachan/ professor and Master Thai Traditional Medicine: Thai Yoga/ Thai Massage Teacher status through the Anantasuk system (Hua Hin Thailand), recognized by the Wat Po Association. The award itself was presented by the Wangklaikangwon Industrial College Dean and Educational and Director Dr. Surasak Srinoi. Dr. James specializes in Native American Medicine, Thai medical theory, Asian history, Ayurveda and Theravada Buddhism.
Frequently Asked Questions
When does the course start and finish?
The course starts now and never ends! It is a completely self-paced online course - you decide when you start and when you finish.
How long do I have access to the course?
How does lifetime access sound? After enrolling, you have unlimited access to this course for as long as you like - across any and all devices you own.
What if I am unhappy with the course?
We would never want you to be unhappy! If you are unsatisfied with your purchase, contact us in the first 30 days and we will give you a full refund.