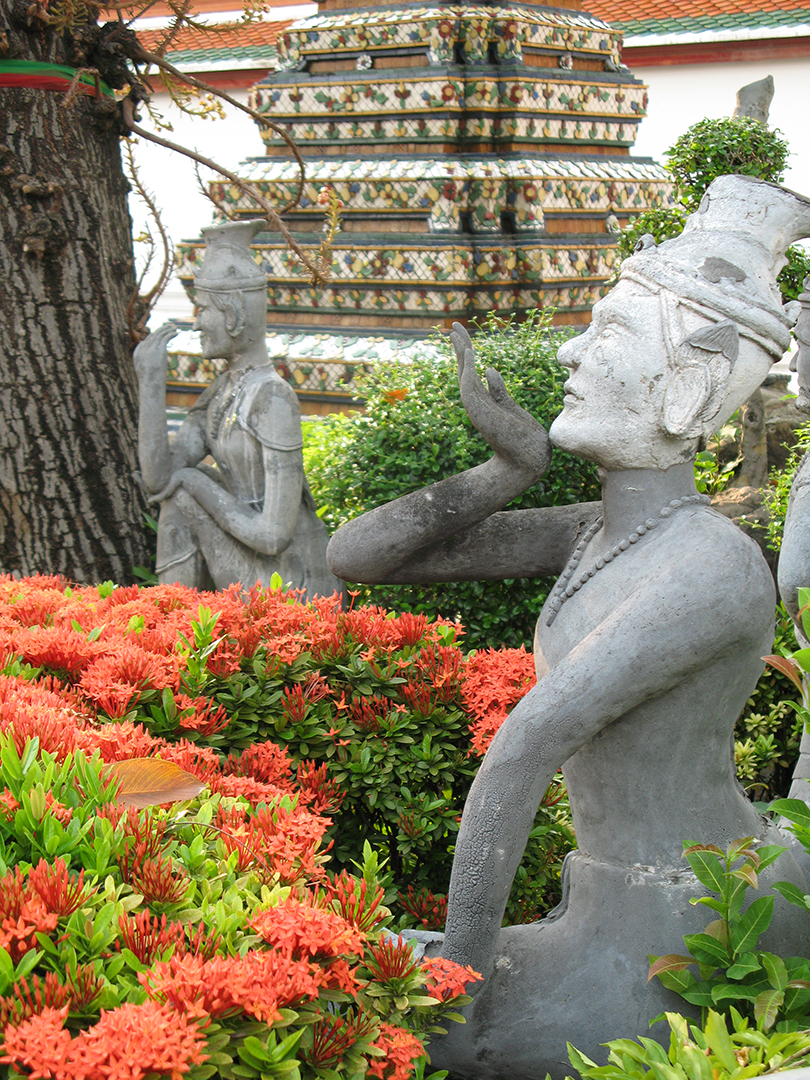 Included with the Master Thai Yoga Omnibus All Course Access: What is Thai Yoga 101 lays the foundation for understanding this amazing indigenous, traditional medicine system and exactly how it can benefit us today. The roots of Thai Yoga are found in the Ayurveda of Thailand... literally Thai Traditional Medicine (TTM). Thai Traditional Medicine is almost entirely based on Classical Indian Medicine or Ayurveda and to a lesser extant the influences of Theraveda Buddhism/ Buddhist Medicine, Traditional Chinese Medicine and the contributions of Native and Tribal peoples: Karen, Akha, Lisu, Mien, Hmung and others.
This What is Thai Yoga Course 101 will give you the specifics of the history, geography, philosophy and most fundamental practice concepts. These practice idea and philosophy are adaptable and beneficial to be used as a stand alone, comprehensive system of therapy for most illnesses and disabilities. The indigenous traditional medicine of Thailand is just that for millions of people for the past thousand years... so we know the practices work as advertised! Additionally, many therapist, healers, physicians, Chiropractors, Chinese Medicine, Acupuncture Doctors, Naturopaths and Massage Therapist have found that the Traditional Thai Yoga Therapies and protocols have brought new life and healing possibilities to their existing practices.
For those specializing in Chirothesia or spiritually based Hands On healing modalities these practices not only provide new and powerful clinical approaches to disease, but they reduce incidence of occupational disability that so many therapist suffer from! Traditional Thai Yoga Therapy (Indigenous Traditional Thai Massage) has for centuries been known to be as healthy and good for the therapist as for the patient, communicant/ client!
As you go through the courses included here at LearnThaiYoga, please know we are available to answer your questions either in comments here or directly by email. I am a Master Teacher and Thai Aachan with 35 years of clinical practice, teaching full time since 1984. I have personally taught more than 20k students around the world do this work to date and the teachers I have certified have in their turn certified another 20k+ students to practice. We operate a 5 acre dedicated sanctuary, college, clinic and Yoga school. We know Thai Yoga Therapy, not many know it better. I can teach you to practice effectively and make a fabulous living and income with this amazing tradition. We can offer this in such a way as we do not steal or engage in cultural misappropriation. We are authentic representations of this work and the living schools which have brought it to us from ancient times. Lastly we are certainly one of the only Ayurveda, Thai Yoga and or Yoga Therapy programs administered by Physicians!


If at any time you want to translate your "Certificates of Attendance and Completion" into competency based national and internationally recognized professional certifications we can do that! We offer "Live" practitioner certification courses at The Thai Yoga Center six times a year. In addition to the five competency based Thai Yoga, Ayurveda and Yoga Therapy certificate programs our college, The SomaVeda College of Natural Medicine (SCNM) offer five different College Degree Paths from Associate to Doctorate and PhD!
Lastly, this program is the only US based program of it's kind which can offer you a legal basis to practice Ayurveda, Thai Yoga and or Yoga Therapy anywhere in the US. That's right, our graduates who follow our legal guidelines and NAIC Authorizations program can practice in all 50 states with no additional governmental licensing! We will be giving you all the explicit details in further courses all for your nominal monthly fee!

I look forward to working with you whether you are in the on-line platform or in our Live in-class certification programs.

Dr. Anthony B.James and TYC Staff