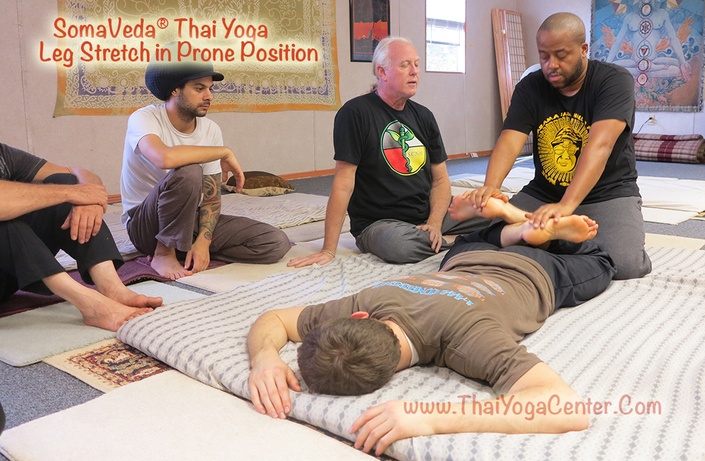 Free Guide to What is Thai Yoga? 101
What it is and How this Practice can Jumpstart your Therapy Practice!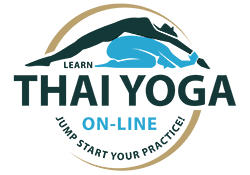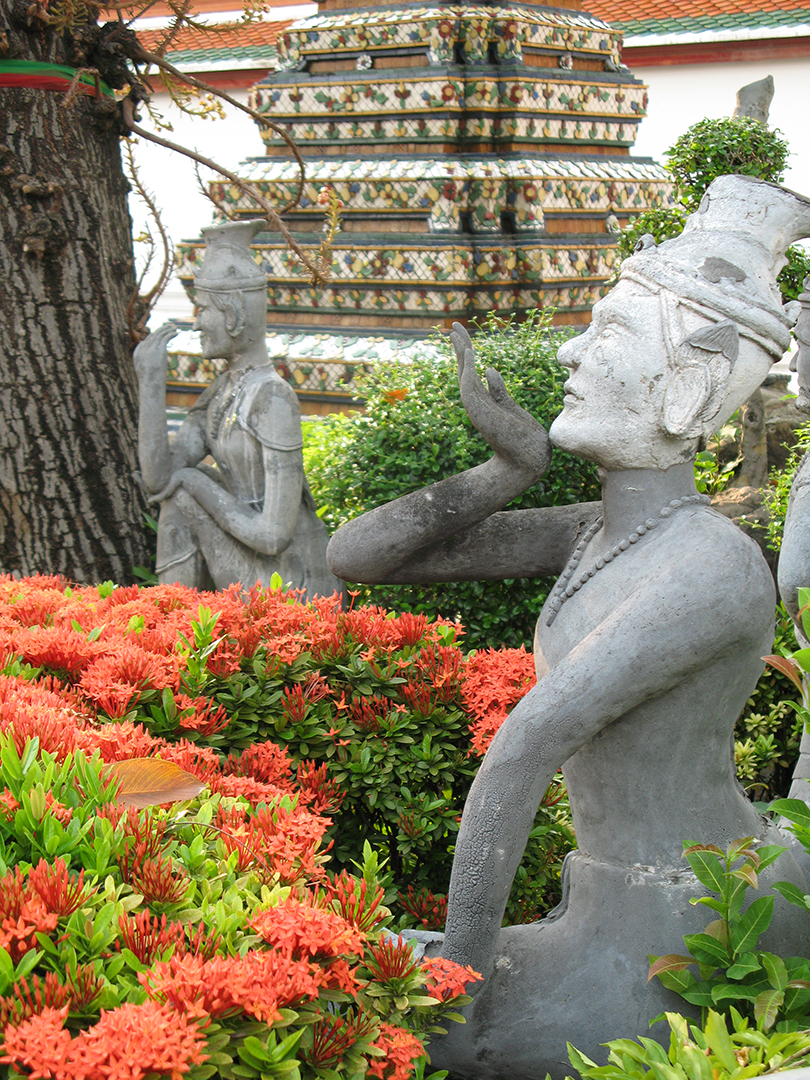 Free Guide to What is Thai Yoga? 101

Welcome to your first course on SomaVeda® Thai Yoga Therapy!

The content of this free course is also included with the Master Thai Yoga Omnibus All Course Access:
What is Thai Yoga 101 lays the foundation for understanding this amazing indigenous, traditional medicine system and exactly how it can benefit us today. The roots of Thai Yoga are found in the Ayurveda of Thailand... literally Thai Traditional Medicine (TTM- Ayurveda of Thailand). Thai Traditional Medicine is almost entirely based on Classical Indian Medicine or Ayurveda and to a lesser extant the influences of Theraveda Buddhism/ Buddhist Medicine, Traditional Chinese Medicine and the contributions of Native and Tribal peoples: Karen, Akha, Lisu, Mien, Lahu, Hmung and others.
Over the next Six (6) Free Lessons What is Thai Yoga Course 101 will give you the specifics of the history, geography, philosophy and most fundamental practice concepts. These practice idea and philosophy are adaptable and beneficial to be used as a stand alone, comprehensive system of therapy for most illnesses and disabilities. The indigenous traditional medicine of Thailand is just that, Primary Medicine Care for millions of people for the past thousand years... so we know the practices work as advertised! Additionally, many therapist, healers, physicians, Chiropractors, Chinese Medicine, Acupuncture Doctors, Naturopath's and Massage Therapist have found that integrating the Traditional Thai Yoga Therapies and protocols have brought new life and healing possibilities to their existing practices.
ATTENTION: Signup for our Omnibus All Inclusive Course Plan "Learn How You can Jump Start your healing Practice and Improve your Income!" to gain unlimited access to all the current and new content we are providing and updating weekly.
The ONLY On-line Thai Yoga (Traditional Thai Massage) course exclusively authored and designed by a recognized Aachan and Master Teacher of Traditional Thai Yoga Therapy!

See Bio for Ajahn, Dr. Anthony B. James...CLICK HERE for Teacher Bio!!

Currently Available in the Jump Start Your Practice All Inclusive Subscription Course (New Content! Friday August 26th. 2022, this All Inclusive course program includes:
Forty (40) different professional courses.
741 Lectures-lessons
444 Educational and Demo Video's
88 Audio Lectures and or Mp3 Files
163 Free Textbooks, PDF's, Free Reports plus Handout!
Over 859 hours of professional Thai Yoga Therapy and Related Educational Content!
2 Free NCBTMB/ FSMBT CE Courses suitable to renewal requirements for Massage Therapist National Certification Board License Renewal!
NEW!! Also includes New Covid-19, Novel Infection, Vaccine Information and Strategies and protocols for dealing with current pandemic and Vaccine Info and related! (Updated Sunday, December 23rd. 2021: Added 1 New Lessons and Three New Video's!)
For those specializing in Chirothesia or spiritually based "Hands On Healing" modalities these practices not only provide new and powerful clinical approaches to disease, but they reduce incidence of occupational disability that so many therapist suffer from! Traditional Thai Yoga Therapy (Indigenous Traditional Thai Massage) has for centuries been known to be as healthy and good for the therapist as for the patient, communicant/ client!
As you go through the courses included here at LearnThaiYoga, please know we are available to answer your questions either in comments here or directly by email. I am a Master Teacher and Thai Ajahn with 35 years of clinical practice, teaching full time since 1984. I have personally taught more than 20k students around the world do this work to date and the teachers I have certified have in their turn certified another 20k+ students to practice. We operate a 5 acre dedicated sanctuary, college, clinic and Yoga school.
We know Thai Yoga Therapy, not many know it better. I can teach you to practice effectively and make a fabulous living and income with this amazing tradition. We can offer this in such a way as we do not steal or engage in cultural misappropriation. We are authentic representations of this work and the living schools which have brought it to us from ancient times. Lastly we are certainly one of the only Ayurveda, Thai Yoga and or Yoga Therapy programs administered by recognized Ajahn's (Thai Master teacher) and or Physicians!
If at any time you want to translate your "Certificates of Attendance and Completion" into competency based national and internationally recognized professional certifications we can do that! We offer "Live" practitioner certification courses at The Thai Yoga Center six times a year. In addition to the five competency based Thai Yoga, Ayurveda and Yoga Therapy certificate programs our college, The SomaVeda College of Natural Medicine (SCNM) offer five different pre and or post grad College Degree Paths from Associate to Doctorate and PhD!
Need Legal Protection? Lastly, this program is the only US based program of it's kind which can offer you a "Legal Shield" or authorized legal basis to practice Ayurveda, Thai Yoga, Yoga Therapy and or Indigenous Traditional Natural Medicine anywhere in the US. That's right, our graduates who follow our legal guidelines and NAIC Authorizations Program can practice in all 50 states and US Territories with no additional governmental licensing! We will be giving you all the explicit details in further courses all for your nominal monthly fee!
I look forward to working with you whether you are in the on-line platform or in our Live in-class certification programs.
You can always ask questions during any course your in.

Ajahn, Dr. Anthony B.James and TYC Staff

Your Instructor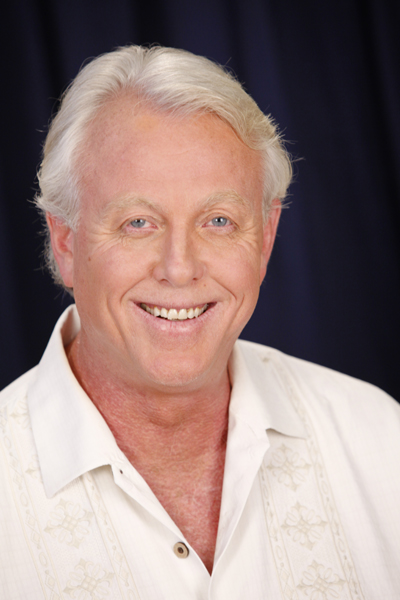 Prof. Anthony James MSc.(Clinical Herbology), DNM(C), ND(T), MD(AM), DOM(Acu), DPHC(h.c.), PhD(IM), PhD(Hospitallar Medicine h.c.), DMM, RAAP, UTTS, MSGR./CHEV., Ordained Native Bishop Eastern Orthodox Catholic Church of the East in Brazil, Dean, Professor, Director of Education and Traditional Medicine AAPNA Advisory Board Member
Professor- Teacher, Physician, Registered Ayurveda Doctor (Vidya), Minister, Healer, Therapist... Florida, USA
Anthony B. James was the first Westerners ever recognized in Thailand as an authentic Thai Traditional Medicine teacher and Ajahn or professor, where his work is known and honored throughout the country by the Royal Thai Gov't Ministries of Thai Traditional Medicine, Thai Department of Commerce and Tourism Authority of Thailand (TOT- Friend of Thailand Awardee recipient), Wat Po Association of Thai Traditional Medical Schools registered AACHARN (Ajahn)/ Professor of Thai Traditional Medicine. He is a teacher of Thai Ayurveda, Classical Indian Ayurveda, Yoga and Vedic astrology (Thai Korosot Astrology), who shows how Yoga and Vedic systems of knowledge interface for optimizing our human potential.

AAPNA Advisory Board Member and Registered Ayurvedic Doctor R.A.D. (AAPNA) practicing Ayurveda Medicine and therapy for over 38 years. His many books include "Ayurveda of Thailand- The AAPNA Veda Vyasa Award Recipient for 2017", "Ayurveda and Thai Yoga, Religious Therapeutics Theory and Practice", as well as several Telly Award winning Video Documentaries on Thai Traditional Medicine and Thai Yoga Therapy. He is currently the director of the NAIC: SomaVeda College of Natural Medicine, SCNM School of Ayurveda Medicine and Thai Yoga Center, Staff and Faculty for Oriental Medicine Doctoral program of the PanAmerican School of Natural Medicine- Nevis West Indies, and on the editorial board for the magazine "International Journal of Complimentary and Alternative Medicine".

Dr. James has a thirty eight year background in natural healing, including the systems of Native American Medicine, Thai Ayurveda, Classical Indian Ayurveda, Chinese Medicine, Western Herbalism and Vedic Astrology. He has an MD(AM) degree as well as Board Certified Naturopathic Degree, two doctoral degrees in Natural Medicine, an OMD (Acupuncture) as well as doctorates/ PhD in Indigenous Medicine and Monastic Medicine. Dr. James also holds a Masters in Clinical Herbology and has taught herbal medicine for several years. Currently he is dean of the SCNM: SomaVeda College of Natural Medicine, School of Ayurveda Medicine and the Thai Yoga Center schools and programs. Dr. James is the author of numerous books, articles and hundreds of educational video's focused on Ayurveda and related topics. He has presented seminars and at national and international medical conferences including AAPNA for many years.

In addition to his interest and research into his family Native American Religious and medicine heritage Dr. James is an ordained priest and Monsignor of the the Sacred Medical Order of The Church of Hope (SMOCH/ SMOKH).The Church of Hope is a Church of special and sacred ministry of monastic medicine, sanctified healing, ecclesiastical medicine, holistic medicine, as well as indigenous medicines as part of religious doctrine, where he is working to integrate Ayurveda and Complimentary Medicine into the Monastic Medical Tradition of the church.
In September of 2016, Ajahn James published a comprehensive texbook titled "Ayurveda of Thailand: Indigenous Traditional Thai Medicine and Yoga Therapy", Meta Journal Press. This new book covers in detail the authentic history and genuine practices, philosophy and religious therapeutics of Ayurveda in Thailand.
November 30th. 2009, Ajahn, Dr. Anthony James receives LifeTime Membership Recognition with Union of Thai Traditional Medicine Society (UTTS). The award itself was presented by the Mr. Aram Amaradit (Dr. Amratisha), Member Parliament of Surin Province, Chairman of the Committee on Public Health, President and original founder: The Union of Thai Traditional Medicine Society, Ministry on Public Health, Thailand. The credentials were issued in the offices of the The Union of Thai Traditional Medicine Society, Ministry of Public Health, Nonthaburii, Thailand. UTTS Life Time recognition (Thai Traditional Medicine/ Thai Traditional Massage) credentials #520121896.
Ajahn, Dr. James studied under the former Grandmaster Ajahn Sintorn Chaichagun at the Shivagakomarpaj Traditional Medicine Hospital in Chiang Mai Thailand from 1988 to 1995. He maintained a working relationship with his mentor in the Northern style, Grand Master Sintorn and "The Old Medicine Hospital" until Grand Master Sintorn's passing in 2005.
Ajahn James was the original founder and chief Teacher for the The International Thai Therapists Association 1992-2012, to fairly represent the various traditional systems of Thai Yoga and Thai Massage currently being practiced primarily in the US. In 2006, he was granted Aachan/ professor and Master Thai Traditional Medicine: Thai Yoga/ Thai Massage Teacher status through the Anantasuk system (Hua Hin Thailand), recognized by the Wat Po Association. The award itself was presented by the Wangklaikangwon Industrial College Dean and Educational and Director Dr. Surasak Srinoi. Dr. James specializes in Native American Medicine, Thai medical theory, Asian history, Ayurveda and Theravada Buddhism.
Frequently Asked Questions
When does the course start and finish?
The course starts now and never ends! It is a completely self-paced online course - you decide when you start and when you finish.
How long do I have access to the course?
How does lifetime access sound? After enrolling, you have unlimited access to this course for as long as you like - across any and all devices you own.
What if I am unhappy with the course?
We would never want you to be unhappy! If you are unsatisfied with your purchase, contact us in the first 30 days and we will give you a full refund.
Thank you for completing your first course on SomaVeda® Thai Yoga Therapy! "Free Guide to What is Thai Yoga? 101".

I hope this FREE course was helpful and informative towards your understanding and practice of Traditional Thai Yoga Therapy. Now you know it has deep roots and has proven it's effectiveness as a viable and practical therapy for pain and disease for thousands of years including to the present day. You can perform this healing alternative and traditionally based natural medicine as a stand alone therapeutic practice or you can integrate it as a CAM or complimentary Alternative Medicine therapy into an existing healing or therapeutic practice such as Massage Therapy, Physical Therapy and Orthopedic Rehab, Yoga School, Ayurveda Practice or Any other Natural and/ or Holistically focused Ministry etc.
Additionally, this work can bring new dimensions and vibrancy to an existing practice. It can provide new income stream and profitability. It can reduce the lively hood that your physically based therapeutic practice will disable you the therapist with repetitive and occupational related disabilities which are becoming so common today. This Thai Yoga Therapy when performed correctly in a traditional way is proven to be as good for the giver as for the receiver.
Now, lets get technical! Let me show you how to do it, how to integrate this exciting possibility of what therapy can be into your life and practice. Enroll in the Jump Start Your Healing Practice and Improve Your Income Omnibus Course today for only $12.00 per month unlimited subscription plan! Lets get started. 100% satisfaction on content! Cancel at anytime!
Don't forget comments and referrals are always welcome. Let me know what you think of both the free course and the other courses as you go forward. Much appreciated!
Aachan, Dr. Anthony B. James